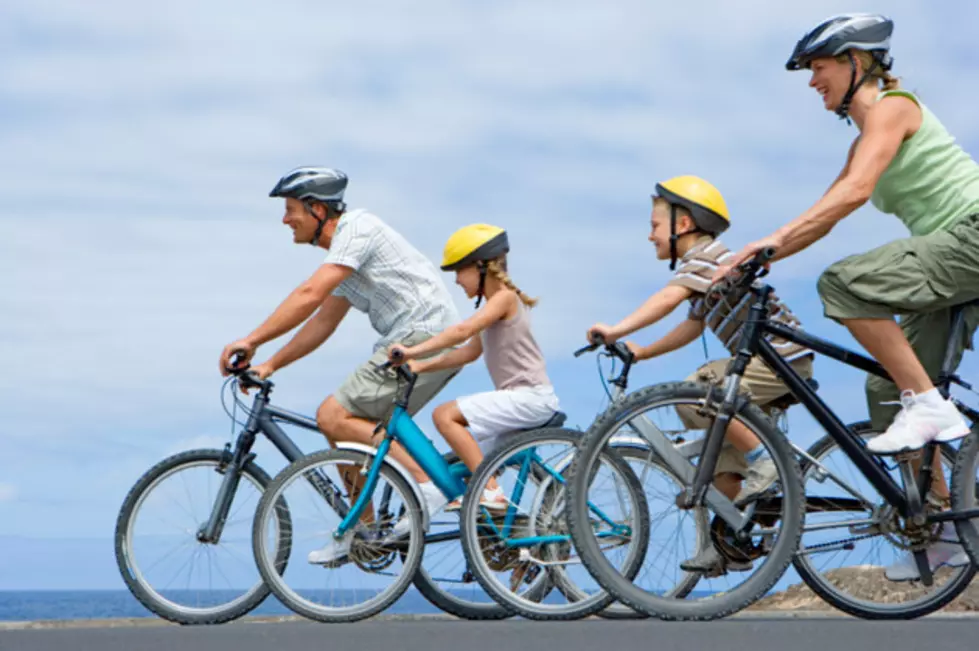 Take Your Family To A Free Cycling Workshop This Weekend
courtesy: ThinkStock
We've all seen the pictures of families on their bicycles riding around looking so healthy and so happy. But how did they get to that point? What safety equipment is really necessary, and what kind of bikes should you get for your family?
Answers to those and many more questions can be yours this weekend at a free cycling workshop being held by the City of El Paso Parks and Recreation Department and the El Paso Bicycle Club. The workshop is open to all ages and will cover things like safety drills, skills building, roadway rides, what type of bike to purchase, and bike maintenance. You'll also learn health and nutrition tips and learn how to cycle for fun, fitness, or competition.
What if you've never biked before? Organizers say the workshop is designed for riders of all skill levels, so even if you are a cyclist, you'll get some good ideas on the latest trends in cycling. Parents have to attend with their kids, and you'll need to bring your own functional bikes and helmets.
For more information, please contact Eliseo Duran at (915) 544-0753.
WHAT: Free cycling workshop
WHERE: Polly Harris Senior Center, 650 Wallenberg Drive
WHEN: Saturday, August 15th
HOW MUCH: FREE
For more information, call Eliseo Duran at 544-0753.