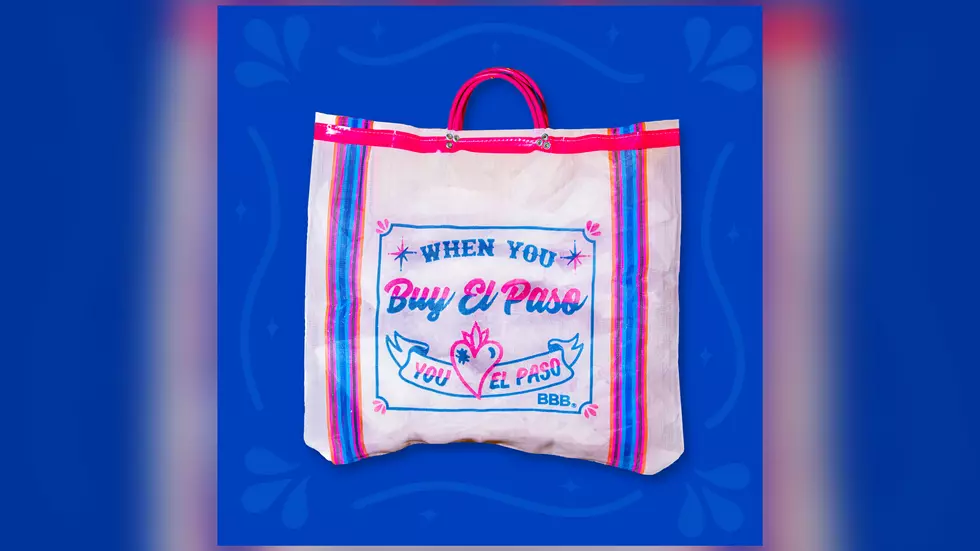 Snag A Free Limited Edition Mercado Bag During This Weekends 'Buy El Paso Day'
Courtesy: Buy El Paso
If you love supporting local businesses then this weekend is your weekend to do just that!
The third annual "Buy El Paso Day" will be happening this Saturday, December 3rd and locals are encouraged to support local businesses this holiday season while also joining in on the social media fun all day long.
 "Buy El Paso Day kicks off the holiday shopping season for small businesses in El Paso," said Marybeth Stevens, president of Better Business Bureau El Paso. "Since the beginning of the Buy El Paso campaign three years ago, we continue to highlight, support and celebrate local businesses who make our community so special and unique, as well as being our friends, family, and neighbors." 
Buy El Paso is an initiative created in September 2020 in partnership with the City of El Paso, El Paso County and the Better Business Bureau El Paso to promote El Paso businesses and help them continue to keep their doors open.
How To Join The Fun on Buy El Paso Day:
 Joining in on supporting local businesses is simple! On Buy El Paso Day, simply make a purchase in any amount from a participating business. You can click here to find a list of all participating businesses by clicking here. 
While supplies last, you'll get a free, limited edition Mercado Bag and a sticker with your in-person or online purchase.
Buy El Paso Giveaways: 
 The best part of Buy El Paso Day is that you have a chance at winning over $100 in gift cards from participating shops. 
To join the giveaway, purchase from an online business, post a picture at the local business on your stories, follow and tag the participating local business, follow and tag @BuyElPaso on Buy El Paso Instagram, and as a bonus, post a picture with your Mercado Bag to excite other shoppers.
 "With the help of our sponsors, Buy El Paso Day encourages the community to support local businesses throughout the community," Said Buy El Paso officials, "This celebration also gives an opportunity for businesses to receive new patrons and increase foot traffic into their businesses."  
To learn more about Buy El Paso Day, Click Here.
Love Alumni Boutique