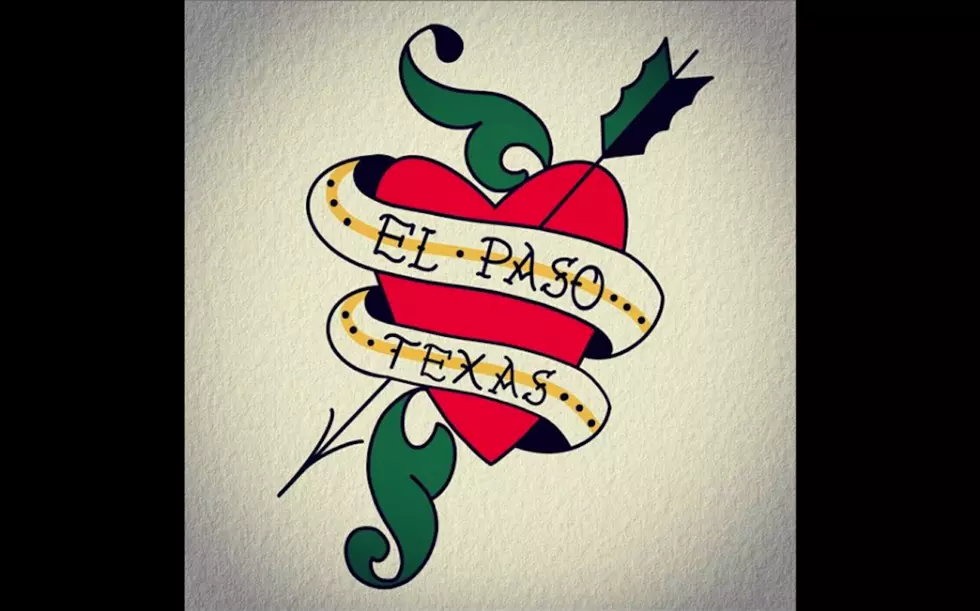 Several El Paso Tattoo Shops Giving Back After Walmart Shooting
West Texas Tattoo Instagram
El Paso Tattoo shops have stepped up and announced specials on El Paso tattoos with the proceeds benefitting Walmart shooting victims. Find out when and where. There has been an incredible amount of support for the victims of the Saturday Walmart shooting here in El Paso. Businesses of all types have been hosting specific fundraisers to raise donations for El Paso charities helping the victims. El Paso tattoo shops are also doing their part by having special days where they will be tattooing El Paso centric tattoos and donating all of the proceeds to help the victims and their families. Here are some of the tattoo shops that we know of:
West Texas Tattoo will be doing $60 palm-size El Paso tattoos with 100% of the proceeds going to the Paso Del Norte Community Foundation and the El Paso Victims Relief Fund. They will also be taking monetary donations for both organizations at this time. This fundraising event will be held 12 p.m. till 7 p.m. on Friday at West Texas Tattoo, located at 820 N. Mesa. Find out more information here.
On Monday, August 12th they will be open 12 P.M. to 7 P.M. and offering 9 different $60 El Paso designs to choose from. 100% of the money made will be donated to the El Paso Community Foundation's Victims' Fund. Dapper Ink Tattoo is located at 2077 North Zaragoza Suite 105. Also in attendance will be Andrew Duran from Dark Dagger Tattoo, Royale Ochoa from Mesa Street Tattoo and Aldo Gallegos from Archetype Tattoo in Albuquerque.
Offering El Paso Strong and El Paso themed tattoos this Friday, August 9th through Sunday, August 11th with every cent being donated to the families affected by this tragedy. Crimson Veil Tattoo is located at 801 North Piedras Street and opens from 12 P.M. to 8 P.M.
Adler at Ink Society will be doing a $50 El Paso Strong tattoo special with 50% of the proceeds going to the Anchondo Family. Ink Society Tattoo Studio is located at 4531 Montana Avenue and they are open 12 P.M. to 8 P.M.
Golden Goose Tattoo and Body Piercing Studio will also be holding a tattoo fundraiser to benefit the Walmart shooting victims. Their fundraiser will be held this Wednesday, August 14th. Golden Goose Tattoo is located at 203 South El Paso Street from 12 P.M. to 9 P.M.
Aspired Vision Studio will be doing an El Paso Strong tattoo special on Sunday, August 11th with more details to come! Aspired Vision Studio is located at 1580 George Dieter Suite 105 and are open 12 P.M. to 8 P.M.