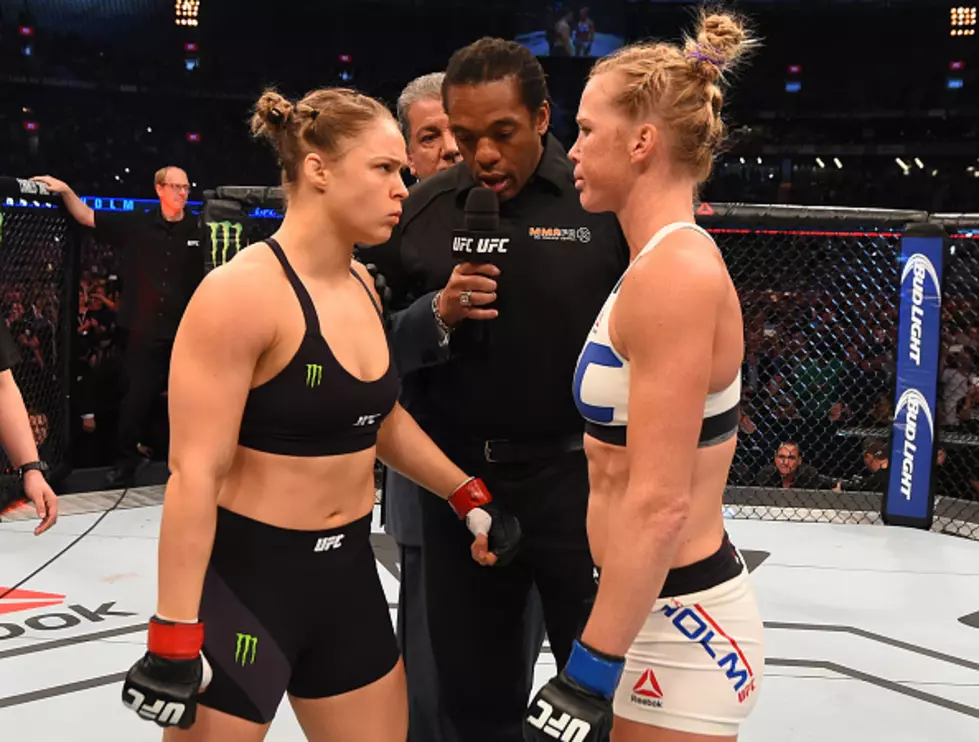 Ronda Rousey to Host SNL in Late January
Zuffa LLC via Getty Images
Former UFC Champion Ronda Rousey will host Saturday Night Live Jan. 23, 2016.
After losing to Holly Holm in a huge surprise bout, the former UFC champ will make a comeback to television. What a better way to come back into the public eye than on the beloved Saturday Night Live.
She was happy to do it and excited to be back in the public eye and thought this would be a good way to get back out there after suffering the embarrassment of losing to Holly Holm. Hopefully some skits about it? I'm sure there will be some wise cracks about the fight all in good fun.