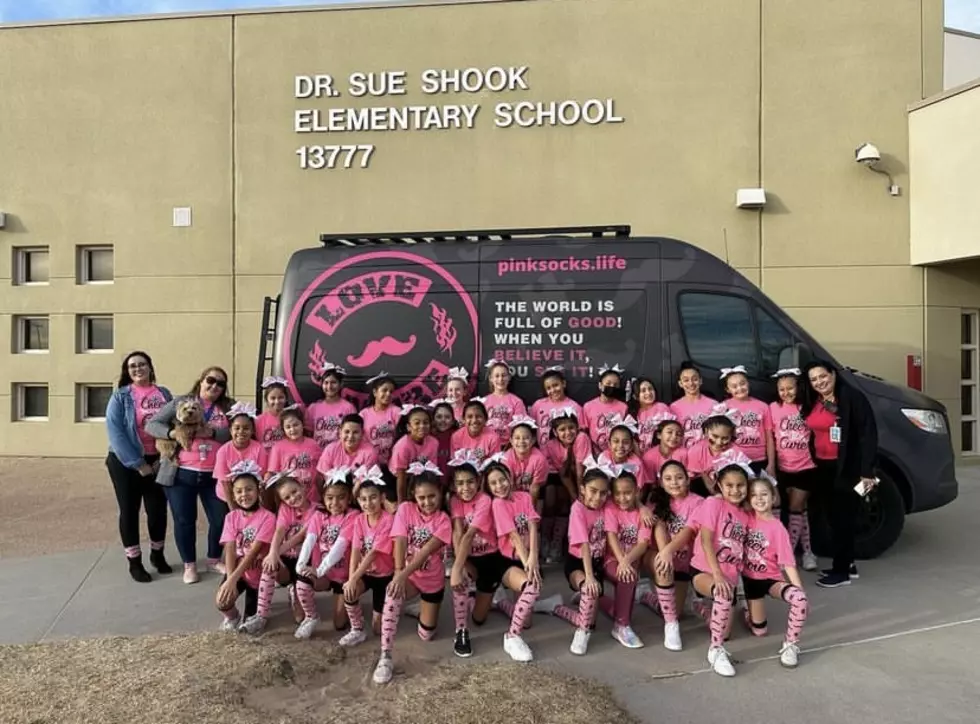 Pink Socks Life Organization Hosts Kindness Pep Rally at Sue Shook Elementary
Courtesy: Pink Socks Life
Kindness is such a simple act that costs a person absolutely nothing but the feeling you get from a simple act of kindness is the greatest feeling ever.
Students and staff at Dr. Sue Shook Elementary School held a kindness pep rally in honor of former first grade teacher, Ms. Blancas, who tragically lost her battle to COVID two years ago.
"It reminds me of her and it makes me feel happy but also sad at the same time because I really miss her," said Luzivanna Rascon through tears as she fondly remembered her 1st grade teacher, Ms. Blancas.
Kindness was a huge part of first grade teacher Ms. Blanca's curriculum with her students at Sue Shook Elementary School.
"Always remember that kindness comes first," said Ms. Blancas during the first kindness pep rally that was held at the school.
Back in 2019, Ms. Blancas posted a video of her students exiting the classroom and choosing whether they wanted a fist bump, hug, high five or hand shake before they left for the day.
The video went viral and it was that video that caught the attention of Pink Socks Life's Co-founder, Nick Adkins.
Adkins gifted Ms. Blancas first grade class with pink socks and later he would hold the very first kindness pep rally at Sue Shook elementary school to gift all the students and staff with pink socks.
"We can't always control governments or politics but what we can control is how we interact with people one person at a time," said Adkins.
Pink socks life is a nonprofit organization that visits schools across the country to hold kindness pep rallies.
"Pink Socks is focused on promoting human connection around the world by socially supporting other public charities. The pink socks movement empowers people from all walks of life to connect with anyone, anywhere, by creating a global tribe of pink socks-wearing people who are focused on empathy, caring, and love," reads the organization's website.
Since holding the first-ever kindness pep rally at Sue Shook, 32 schools in 9 states have asked to hold kindness pep rallies of their own, and schools all over the country continue to request these pep rallies at their schools.
"A month after Ms. Blanca's death we had schools all across the country asking if they could have pink socks at their school to continue the legacy of Ms. Blancas," said Adkins.
The pep rallies are a way for young students to remember the importance of kindness. For the students at Dr. Sue Shook Elementary it's a way to keep the memory of Ms. Blancas alive.
"It really is a reminder that the world is full of good. There's some bad things that happen but there's so much good out there too," said Adkins.
Student's at Sue Shook Elementary will wear their pink socks every Friday to keep the kindness tradition going.
If you would like more information on Pink Socks life, Click Here.
Pink Socks Life