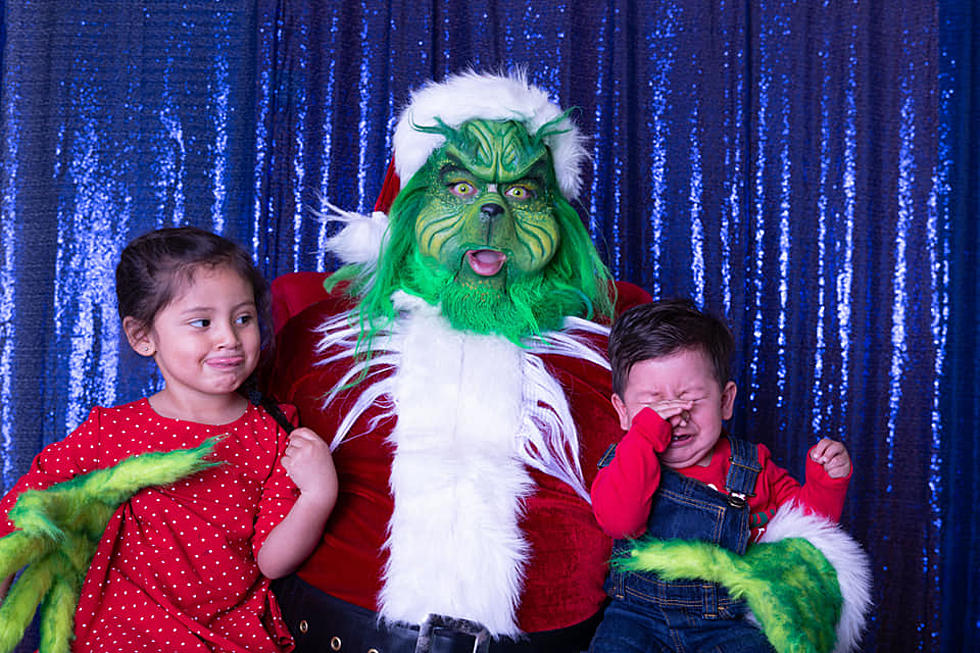 Paint The Town Green With 915 Grinchmas Event
Facebook/915 Grinch
Friend of the Mike and Tricia Morning Show, Ivan Ooze, is the best Santa and Grinch in El Paso. He is a makeup artist extraordinaire and this year, his signature holiday event, 915 Grinchmas, has gotten bigger than ever. If you want a family-friendly, fun, silly, and totally festive Christmas event to shop at, you definitely need to check out the Grinchmas event.
HE'S A MEAN ONE BUT HE TAKES A GOOD PIC
Have you seen the 915 Grinch photos? They are the funniest things and you can see that Ivan doesn't break character. He totally gives you the full on Grinchy experience. Check out this hilarious photo from a few years ago.
I mean come on. You need this guy in your and your kid's lives. The 915 Grinch says on his Facebook page, "Come bring your *gulp* "lovely children", behaved pets, or your grandma for all I care to take pictures with me!" If I had a little one, I would totally traumatize them with a pic with the 915 Grinch. They're young. They'll bounce back.
KNOW BEFORE YOU GO
Head out to the 915 Grinch's Grinchmas and celebrate the season with The Mean One himself. There will be over 50 vendors selling their art, jewelry, homemade treats and all just in time for the holidays. Shop local and get your Christmas list taken care of in one place. The kiddos can have fun at the petting zoo and you can feed everyone some amazing and delicious local food with all the food trucks that will be on site. The Grinchmas event will be at 17901 Middle Island Road in Tornillo, Saturday, December 4, at noon.
KEEP READING: Check out these totally awesome '80s toys