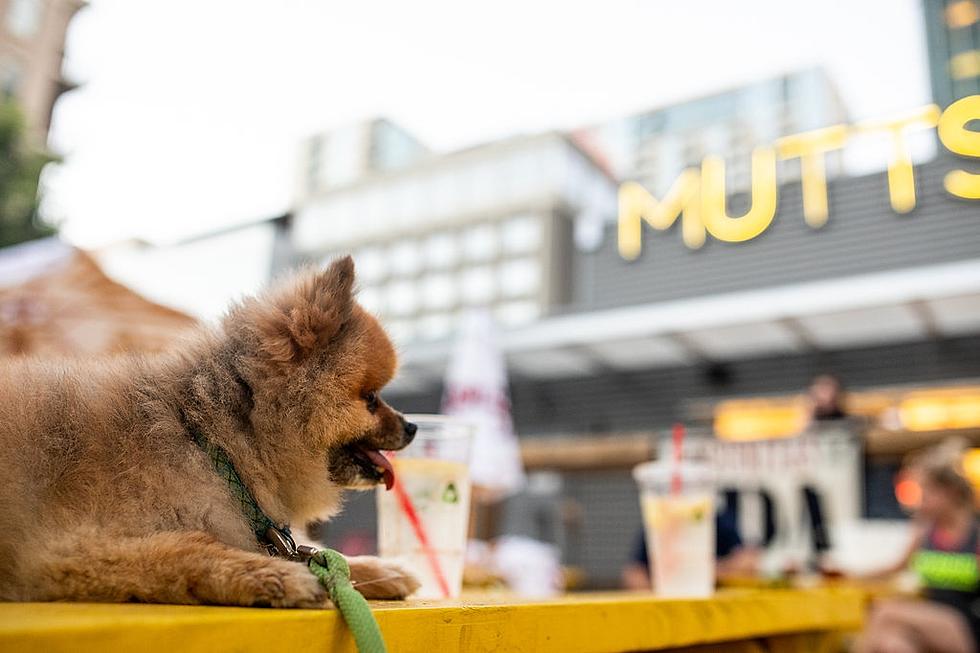 MUTTS Canine Cantina, Restaurant/Dog Park Combination Coming to West El Paso
MUTSS Canine Cantina Facebook
A restaurant/bar for you and your peeps with an off the leash dog park for your and their pups? Yes, please.
MUTTS Canine Cantina is such a place and an El Paso location of the dog-friendly restaurant and bar is expected to open next year in west El Paso.
Enter your number to get our free mobile app
The dog park restaurant's concept is an outdoor bar and grill paired with an off-leash dog park, and considering the number of sunny days and pleasant nights we get around here coupled with the more often than not mild winters, El Paso is a perfect city for a place like this. Or should I say pawfect?
About MUTTS
The restaurant will serve burgers, chicken sandwiches and chicken tenders, and the walk-up bar will serve various cocktails, beers, and local craft brews.
Doggies can dine on mini-beef franks, known as "doggie dogs," and dog-friendly popsicles. The atmosphere within the off-leash dog park will include HDTVs, lounge chairs and shaded seating areas, and the supervised area where doggos can run free will have a splash pad.
And they're all in on the canine puns with staff members known as "bark rangers," daily specials during "yappy hour,' and cute food and drink names such as Barkaritas, and PUPcicles.
El Paso Location
MUTTS Canine Cantina is expected to open in mid-2022 in Montecillo, the mixed-use development on the west side off North Mesa where Top Golf and iFly are located. The dog park will be available by purchasing a daily, donthly, or annual membership.
RANKED: Here Are the 63 Smartest Dog Breeds
Does your loyal pup's breed make the list? Read on to see if you'll be bragging to the neighbors about your dog's intellectual prowess the next time you take your fur baby out for a walk. Don't worry: Even if your dog's breed doesn't land on the list, that doesn't mean he's not a good boy--some traits simply can't be measured.