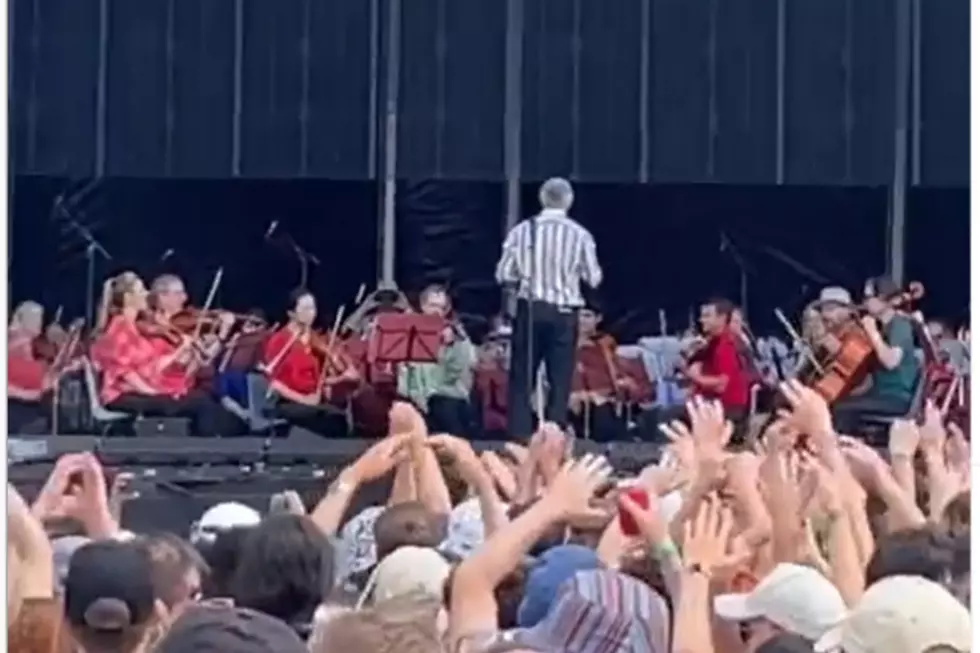 The EP Symphony Orchestra Concerts Would Rock if Everyone Did This
Gigwellofficial via Instagram
The El Paso Symphony Orchestra is actually pretty rocking all on its very own. In case you missed it, the El Paso Symphony Orchestra recently announced they would soon be rocking out to the music of Led Zeppelin at the Plaza Theatre next year.
How awesome is that, right?
But, before that, the El Paso Symphony Orchestra will be bringing to life the music of Hogwarts with their Harry Potter & the Sorcerer's Stone live concert accompaniment in November.
Due to a high demand, they had to add a second show, which you can find out about here.
Enter your number to get our free mobile app
So it seems as though the El Paso Symphony Orchestra concerts get pretty pumping. But what would they look like if they added a mosh pit? Would it maybe look a little like this festival in the UK where the festival goers busted out into a mosh pit? Well, as close to moshing as one can get when it comes to classical music! Check out this video below:
With a caption of "This is how we imagine a Mozart concert went down back in the day" complete with pirouettes and immaculate vibes from the crowd, the Oxford Symphony Orchestra played one hell of a concert; it looks like we missed one great festival.
And trust that the orchestra took notice, according to this website, commenters who claim to know members of the orchestra say it made them feel 'appreciated'.
I'm sure that the Plaza Theatre wouldn't appreciate a mosh pit when the EPSO brings to life the music of Led Zeppelin but that just means the EPSO need to take their talents to festivals!
40 Great Songs El Pasoans Love Because of a TV Show or Movie