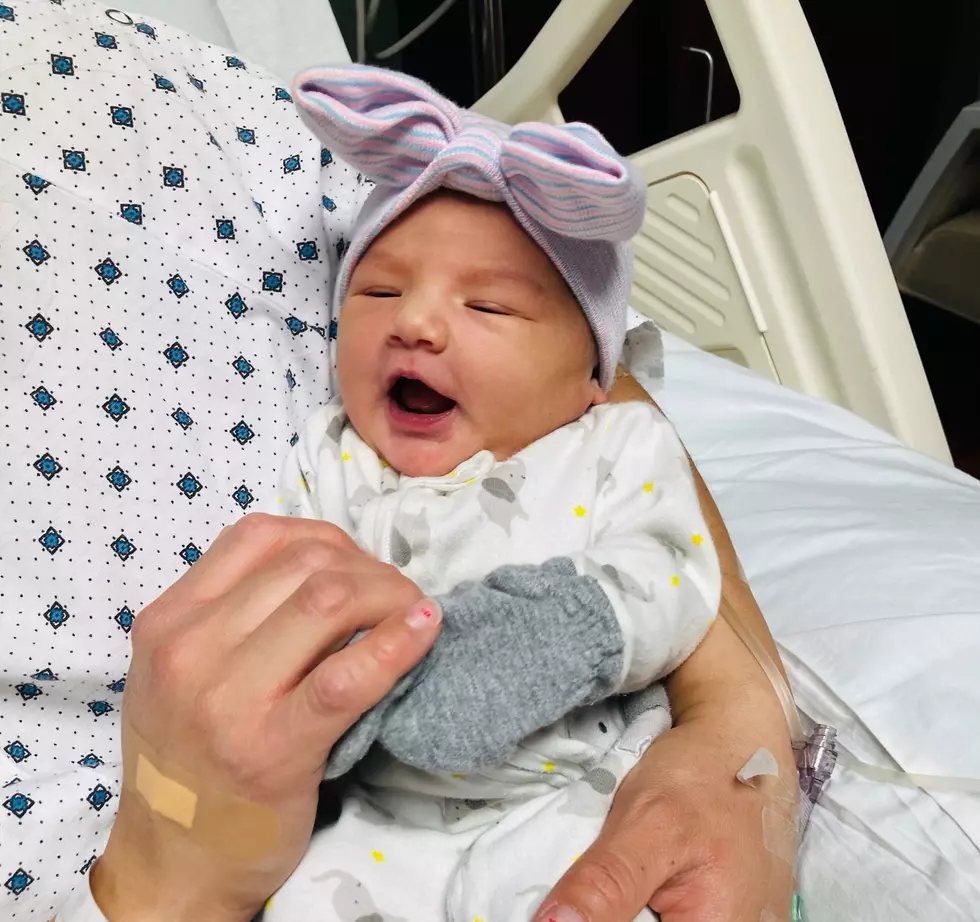 Meet El Paso's First Babies of 2021
The Hospitals of Providence
Happy birth day to El Paso's first babies of 2021
For the second straight year, the first baby of the New Year was born right at midnight. This year that distinction belongs to Isabelle January Morales who was born at the Hospitals of Providence Memorial Campus. According to a post on the hospital's Facebook, Isabelle made her grand entrance "at exactly the stroke of midnight…weighing in at 6lbs. 12oz."
Approximately on minute later at Del Sol Medical Center on the other side of town, baby Catalina arrived -- all 10 lbs. 11 ounces of her. Scroll down to see Catalina, Isabelle, and all our local hospital's first babies of the New Year.
Welcome to the world, little ones! Sorry we've messed everything up for you already. And congratulations, moms and dads, on the births of your sweet, adorable little screaming, pooping money vacuums.
First Baby of 2021 - Hospitals of Providence
At exactly the stroke of midnight, this precious little gift greeted us and helped welcome in the new year. Welcome our first adorable and snuggly little one of 2021 - Isabelle January Morales - born at 12:00 a.m. and weighing in at 6lbs. 12oz. and already lighting up the world with her adorable smile. Congratulations to the Morales family on their newest little addition.
First Baby of 2021 - Las Palmas Del Sol
Meet Catalina, our first baby born in 2021 at Del Sol Medical Center. She arrived at 12:01 a.m. weighing 10 lbs 11 ounces. Congratulations to the proud parents, Nicolette and Jose, on your new bundle of joy! Thank you for allowing our team to be a small part of this precious journey.
First Baby of 2021 - University Medical Center
University Medical Center of El Paso welcomed its first baby of 2021 at 3:50 a.m. Baby Boy Lucas Samuel Romero arrived weighing 6 pounds, to mother Elizabeth. Welcome, Lucas Samuel!
First Baby of 2021 - William Beaumont Army Medical Center
Pvt. Amber Natalie Gomez and Thurmond Mcleod...are the proud parents of Naveen Khalil, a baby boy born at 6:28 a.m. on New Year's Day. Congratulations to them.
Enter your number to get our free mobile app
KEEP READING: What were the most popular baby names from the past 100 years?