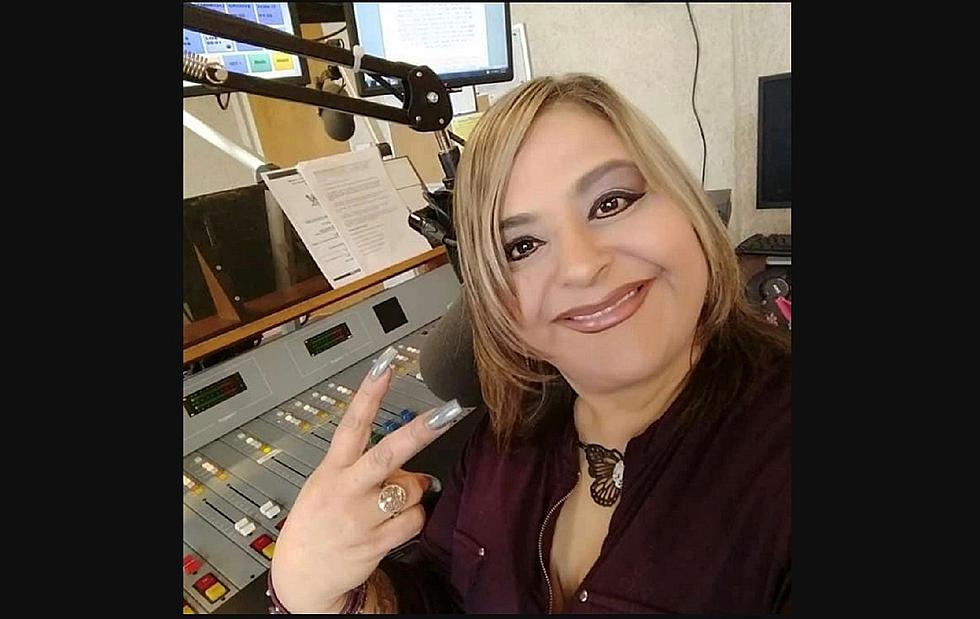 Former El Paso Radio Personality Lorraine Austin Has Passed Away
Lorraine Austin
Lorraine Austin, the Midday Goddess who once graced El Paso airwaves, has sadly passed away.
The former radio personality Lorraine Austin who worked at KHEY, KISS-FM, and The FOX, passed away on Sunday, December, 26 one day after Christmas.
News broke of Lorraine's passing after her sister posted the following on her Facebook page saying:
On behalf of Lorraine 'Lori's It is with much sadness that I let you know that early morning yesterday, Lorraine has taken her angel wings and is now in heaven with her beloved family and furr babies who have gone before her. She has had some health issues of late, and though she is gone she is at peace and will no longer be in pain. We are already feeling her loss and we thank you all for the friendship and love you have all given her through her wonderful life. We are organizing funeral details and will update with details when we have them.
Sadly, Lorraine had been dealing with some medical issues, revealing back in September that she had been struggling with "chronic pain" and "mental illness," no doubt due to her body's stress.

In November, a few months later, she shared with a Facebook friend that she had been diagnosed with Pancreatitis and was trying to get used to walking around with a cane.

Lorraine Austin had the gift of gab who floated her voice on El Paso airwaves for years, and thanks to her, I was able to build up the second incarnation of my radio career.
I met Lorraine in 2004 when she was the midday radio host right here at 93.1 KISS-FM. I had just moved to El Paso from Portland, OR, and scored a gig as a part-timer, usually floating between one shift on weekends and as a fill-in when other jocks were out on vacation.
But it wasn't long before Lorraine made the switch to The Fox 92.3, which opened the door for me to chase the midday slot, and the rest is history.
Lorraine always had her makeup and nails on point; she loved music, especially the group Rush; cherished her pets, Figgy and Nezumi, and was a die-hard 49'ers fan, but above it all, she was a powerful woman whose faith was strong.
She also loved her career as a radio personality; she adored it and had the natural talent for storytelling and connecting with her fans.
Even after Lorraine moved to The Fox, she and I kept in touch over the years, crossing paths at station promotions and catching up on the phone and social media.
Our last conversation was about positivity and perspective, overcoming life's setbacks, and making peace with past missteps to clear a path for new opportunities.
Whether she knew it or not,
Lorraine Austin
impacted not just me but also her fan base with her larger-than-life persona, and I, for one, will always be grateful for her.
RIP, my friend - You and your voice will be forever missed.
My deepest condolences go out to Lorraine's family and friends as we here at her once former radio home, also mourn her sudden death.
Star Wars Themed Airbnb In El Paso
The 11 Tallest Buildings In El Paso