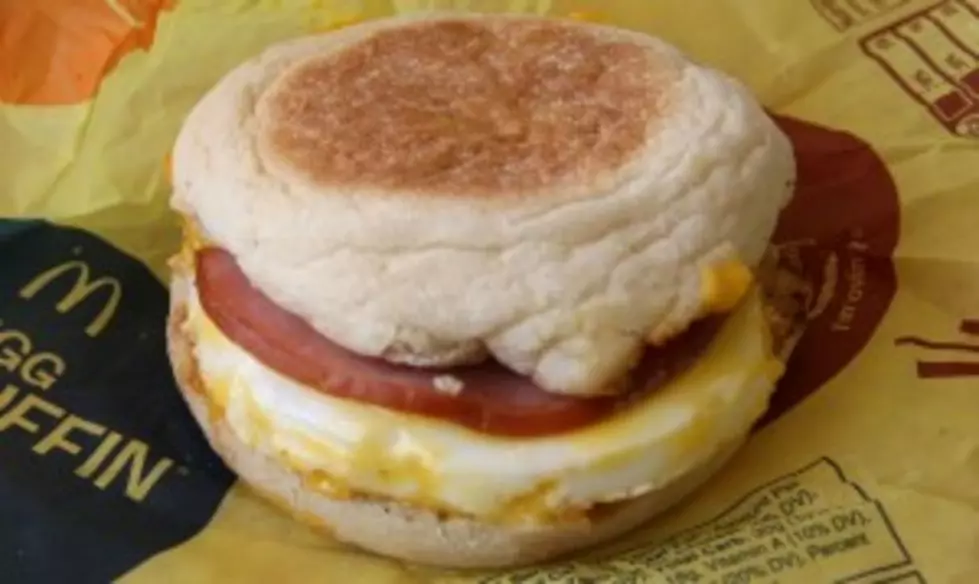 McDonald's To Add All-Day Breakfast Menu
courtesy: Justin Sullivan/Getty Images
Endless Egg McMuffins? Bottomless Big Breakfasts? Yup! McDonald's tested out a limited all-day breakfast menu in San Diego this spring, and now they are going to expand that to Mississippi and Tennessee. McDonald's has been having a bit of a earnings slump recently, and they are hoping that the all-day breakfast offering will help turn that around.
Well, of course it will, don't be ridiculous!
Who doesn't love breakfast? I mean, hello, Village Inn, Denny's? Those guys made a whole industry on all-day breakfast. I know I would love to be able to drive through Mickey D's on the way home from work and grab an Egg McMuffin at noon.
There's no word on when McDonald's will take this idea nationwide, but, hopefully it will be soon because I'm hungry!