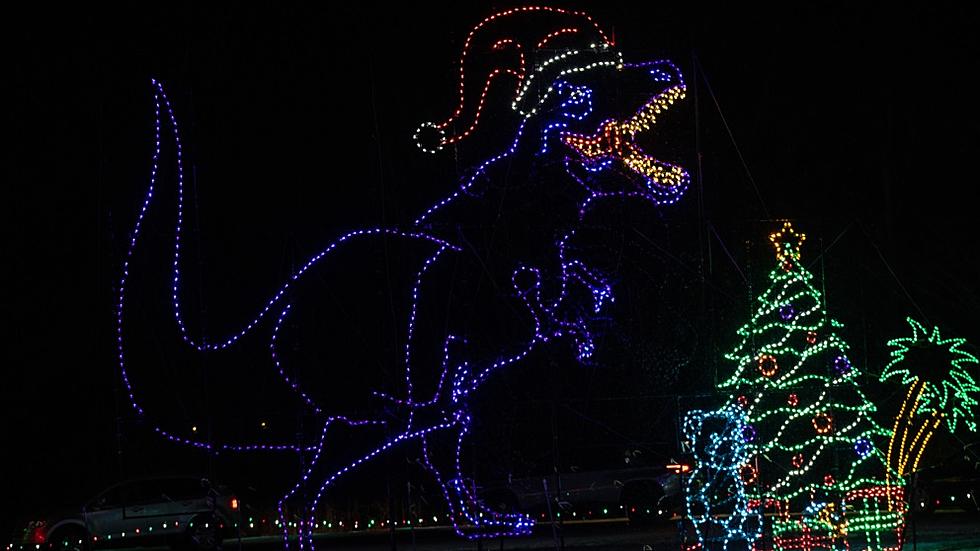 Magic of Lights Debuts at Camp Cohen Waterpark
Magic of Lights
When I was younger I would always look forward to Christmas because it was the time of year when every neighborhood in town would start putting up their Christmas lights and I LOVED seeing how creative people would get every year.
Even as an adult I still get excited for Christmas lights and this year I got even more excited knowing that I can enjoy lights from the comfort of my car thanks to a new drive-through light extravaganza: Magic of Lights.
I've been to a similar drive-through experience in San Antonio and I loved the experience so when I heard El Paso was getting one, I was excited!
Magic of Lights made its grand opening debut at Camp Cohen Waterpark over the weekend and families are invited to experience the drive-through experience!
Over 2 million lights will transform Camp Cohen Waterpark into a Winter Wonderland from November 17 to December 31, 2023.
Guests will be able to cruise through classic holiday displays, including the enchanting 200-foot-long Tunnel of Lights and new sparkling light tunnels that will take your breath away.
The steel displays, standing as tall as 32 feet, are meticulously designed using the latest CAD technology, bringing to life scenes like the animated Mattel's Waving Christmas Barbie.
This year, it's not just about the lights; it's about creating your festive magic with the introduction of MagicVision!
Guests are encouraged to download the free selfie filters from www.magicoflights.com/magicvision in advance and let the holiday spirit sparkle on their social media feeds.
The Magic of Lights isn't just for families or kids. Adults can head out for date nights or even solo just to enjoy the festive vibes and feel like a kid again!
Magic of Lights:
Camp Cohen Water Park's parking lot: 9700 Gateway N Blvd, El Paso, TX 79924
November 17th - December 31st
5:30 pm - 10 pm
More details here
El Paso's August 4th "Fire" Sunset