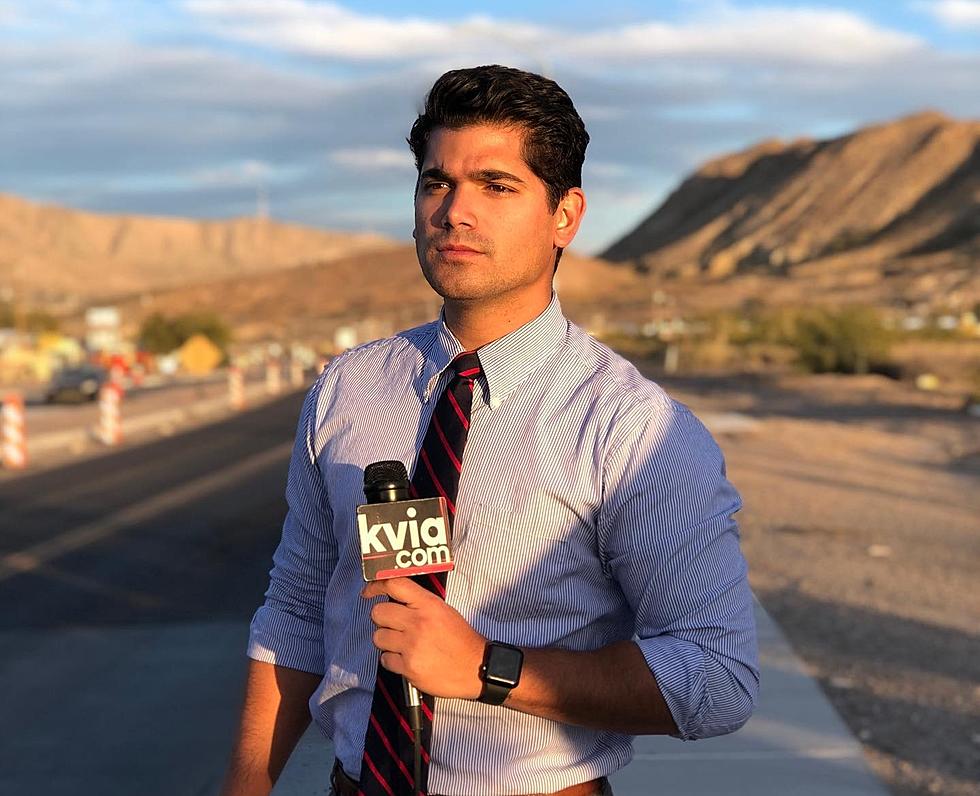 KVIA Anchor/Reporter JC Navarrete Says Goodbye El Paso, Hello Chicago
Juan Carlos JC Navarrete KVIA ABC-7 Facebook
From TV station intern to morning traffic reporter to noon news co-anchor to weekend news anchor and weeknight reporter, JC Navarrette has filled various roles over the years at KVIA since he began his career at as a trainee with Good Morning El Paso in the summer of 2015.
But, now, after 6 years of rising through the ranks at the ABC affiliate, Navarrete is off on a new career and a new life in the big city.
Enter your number to get our free mobile app
We're pretty used to familiar faces leaving the El Paso airwaves every couple of years. In the news business, the El Paso market is a well-known stepping stone.
Some come to get on-air experience or to pad their resume and move closer to home when their contracts expire. Others make the move to bigger markets where the money is way much better and the lifestyle is more to their liking.
It's the nature of the business. But it's good to see homegrown talent get their shine.
The Coronado High School graduate and University of Texas at El Paso alum has waved goodbye to the Sun City and made his way to the Windy City.
JC, which stands for Juan Carlos, got himself a sweet gig in Chicago, the third largest TV market in America. The El Paso/Las Cruces market, for comparison, is 93. In the broadcast industry, that's what is referred to a a major market jump.
Chicago media observer Robert Feder, who has been covering the media beat in his hometown since 1980, says Navarrete is now employed by NBC-owned WMAQ-Channel 5 as a reporter and Sunday morning news co-anchor.
All 10 Of El Paso's Nicknames