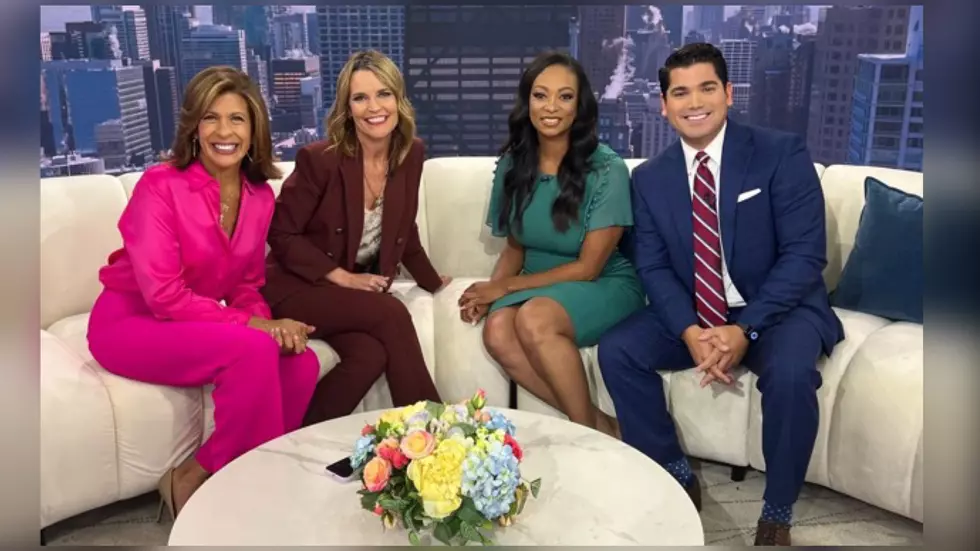 Former El Paso TV News Anchor Appears On NBC's The Today Show
Courtesy: JC Navarrete
It's been almost a year since former KVIA weekend anchor (and one of my fave Mijos) J.C. Navarrete left the borderland to call Chicago home and he's already getting some time on national television!
JC currently works as an anchor and reporter for NBC-5 in Chicago and a few weeks ago he shared a few photos on his social media pages with his co-workers from his current station and the crew from NBC's national morning show, The Today Show.
"We were there on a promo shoot along with the other stations owned by NBC like Dallas Miami and Orlando," said JC.
One of the highlights for JC was having the chance to shoot morning promos with Hoda and Savannah and from the photo below, it looks as if Hoda loved having JC around… a little too much!
"We also had a chance to come out on the show open and introduce ourselves and who we're with on the Today show plaza, we were introduced by Al Roker," Said JC.
This live appearance was a partnership between the Today show and its local affiliates to showcase the close-knit family that is NBC and how all bases are covered, from local news to national and international through the network.
"This was my first opportunity to work alongside the network and come out on national TV. I get jitters every time I'm going to come out on TV, it's good energy… but this was on another level," said JC.
For him, having the opportunity to speak to these national television legends was an honor and a memory he will hold onto for a long time.
"Here's to hoping they'll invite me back someday again, I appreciate everyone there for being so kind and great," said JC.
I wouldn't be surprised if we soon saw JC giving us the news on a national television news station. BRB Manifesting it!!
JC on The Today Show