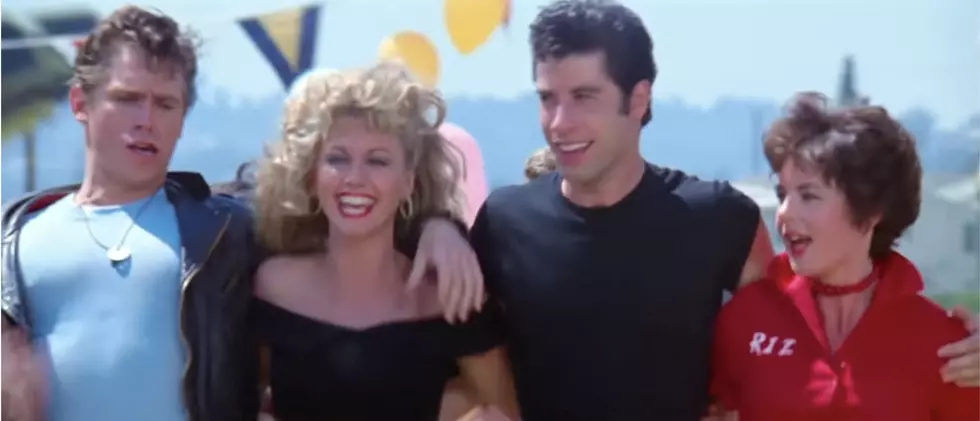 "Grease" Fans Can Honor Olivia Newton-John At El Paso's Alamo Drafthouse
Courtesy: Paramount Movies via YouTube
Well, those Summer nights are slowly coming to an end as Fall starts to creep in but if you're hopelessly devoted to enjoying these final summer nights then Alamo Drafthouse in El Paso has got you covered.
"Grease" fans are invited to a Grease sing-along screening at both Alamo Drafthouse locations this week to celebrate the classic film that made every young dude wanna gel their hair and wear a leather jacket!
Friday, August 26th at 6:45 p.m. Grease fans can enjoy the screening at Montecillo or if you're an east sider, Saturday, August 27th at 1 p.m. you can enjoy the screening at the far east El Paso location.
This special screening will also allow Olivia Newton-John fans the chance to honor the memory of the late Australian actress who tragically passed away earlier this month at the young age of 73 after battling breast cancer.
Guests will be able to sing along to their favorite Grease songs which include "Summer Nights" and my personal favorite, "Hopelessly Devoted."
Not only will you be watching one of the best musical films ever, but this special screening is also a chance for Grease lovers to give back to a good cause.
All ticketing proceeds will go toward the Olivia Newton-John Cancer Wellness & Research Centre.
Get your tickets soon before they sell out! If you want to join this special screening just Click Here.
Alamo Drafthouse Grease Sing-Along Screening:
Montecillo: Friday, August 26th at 6:45 p.m.
Far East El Paso: Saturday, August 27th at 1 p.m.
South Central Graff Fest