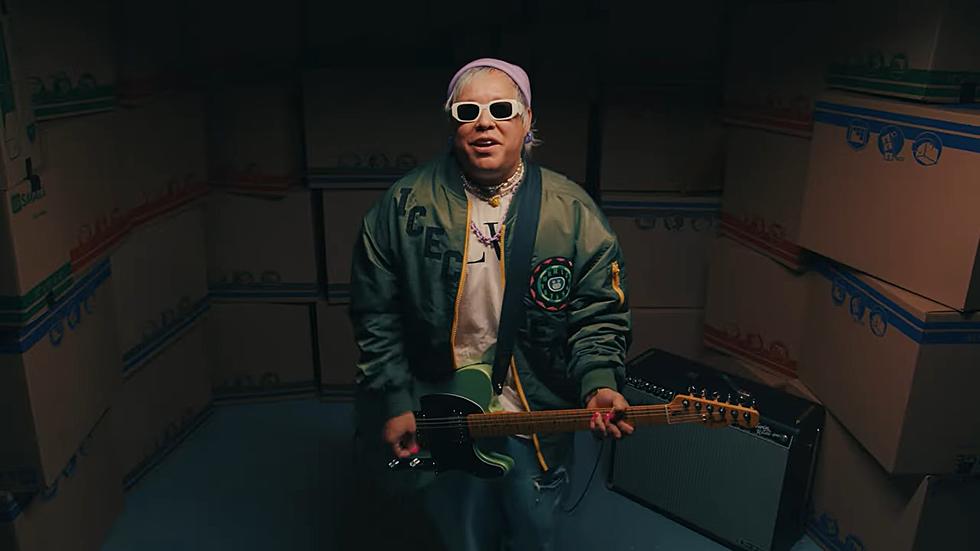 Grammy Nominated El Paso Singer In Top 25 On Billboard Charts
Roger Argenis via YouTube
Anytime a musician gets their music on the Billboard charts; it's an amazing feeling. It's a great sign from not only the industry, but the fans, that their music is truly worth listening to and more people NEED to listen to. This week it was revealed that one El Paso singer got one of his songs debut on the Latin Billboard Charts: Roger Argenis.
For those who don't know Roger
Roger is the owner of the local music school, Sound Stage 9; he's the guitarist from SayVerse (and Aerial who's sadly no longer around). He's also a Latin solo artist with 2 Grammy nominations to his name; once in 2020 & again in 2023.
Roger released his latest single, "No Vuelvas Aqui" on February 10th. 3 weeks after the video was uploaded on YouTube, it's already gotten 55k views.
From there the success would continue
It was revealed this week, on Wednesday, that same song debuted on the Latin Billboard charts along side artists like Don Omar, Shakira & Bad Bunny. Was Roger excited? I'll share the Facebook post that he made that very morning when he saw his song debut at No. 23
In addition to appearing on the Billboard charts, Roger also said that No Vuelvas Aqui is currently in the top 4 on iTunes Latin Top 200 list.
Roger's message to everyone is: "I'm grateful man. Grateful people are giving the song a chance. It's really cool to see a rock song doing well in the Latin charts, since most of the songs in that chart are either Reggaeton or regional Mexicano."
I'm hoping to see more El Paso artists appear on the Billboard charts! Here's to hoping to see more rock & metal bands appear in the future.
Eleven El Paso Streets in Danger of a Bloater Coming Through