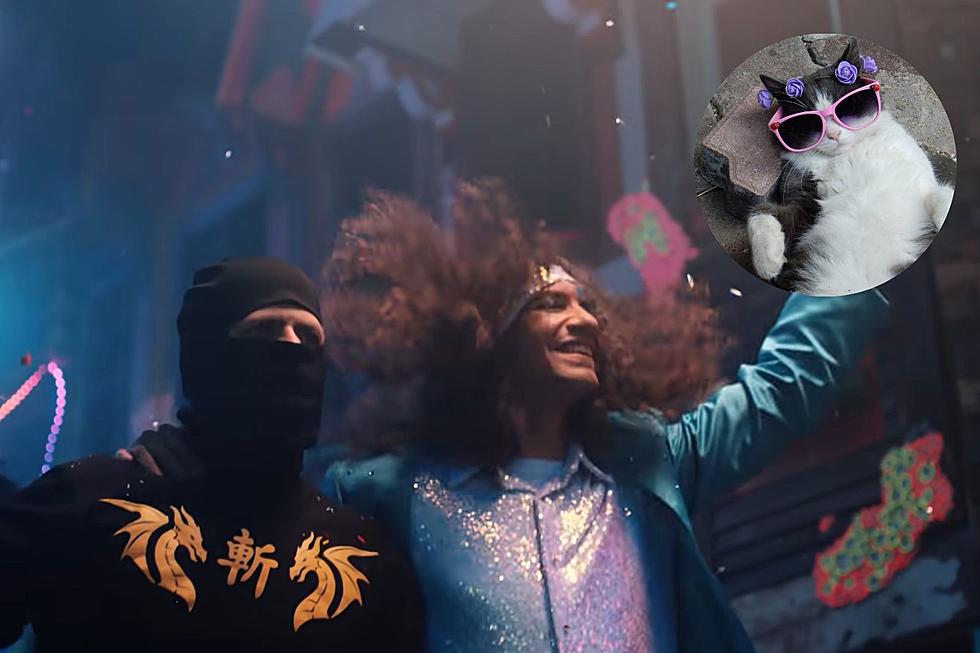 YouTube Stars Game Grumps Have A Special Friend At Sonic Ranch
Ninja Sex Party via YouTube/Canva
Anyone's who seen some of my past articles knows I'm a big fan of YouTube & artists who record in El Paso. Take the YouTube stars Game Grumps: Arin Hanson & Daniel Avidan. Whether it's talking about their past recordings at Sonic Ranch in Tornillo or the lucky fan who got to party WITH the Grumps on stage in New Mexico. It was revealed they went BACK to Sonic Ranch; however, that's not the only thing that social media was interested in during their latest visit.
When did the Game Grumps record in El Paso in the past?
They've recorded 3 albums in total with their comedy musical group, Starbomb between 2013 to 2019. But it was their 3rd album, The TryForce, that was released at Sonic Ranch Studios back in 2019.
Danny Avidan would also record with his partner Brian Wecht for their project, Ninja Sex Party (NSP) also in 2019 at Sonic Ranch. They would record their 7th studio album, Under the Covers Volume III. 
And if you need any more proof the album was recorded, you can find it in the credits on the music videos for their cover of We Built This City & Down Under.
So what happened during their next visit at Sonic Ranch?
On Danny Avidan's official Instagram page, he not only revealed that both NSP & Starbomb are recording new albums each, but he revealed one of the best things about being in El Paso. A furry little cat that he befriended 5 years ago named Jovi. And yes... he shared the photos of Jovi who was so happy to see Danny again.
Now I'm very excited for the new albums from each bands but it's so heartwarming to know that Danny in particular had such a special bond with one of the kitties at Sonic Ranch studios.
They haven't shared any details on when the new albums will come out; but I do hope to see more photos of the guys posing with the cats. Something about music & animals just go hand & hand together so well.
If you want another heartwarming story at Sonic Ranch, you can read about Gerard Way from My Chemical Romance's story with a fan here. You can also read about the El Paso man who recorded with a piano playing cat here.
Inside The Historic Sonic Ranch Studio in Tornillo
One of the biggest recording studios in the El Paso area is Sonic Ranch Studios located in Tornillo. It has been the sight of many recording artists & when you go, it looks way more than just a studio. Here's a brief look inside at the main recording studios, the equipment & some of the various rooms at Sonic Ranch. All photos can be found on their
official Facebook page
.