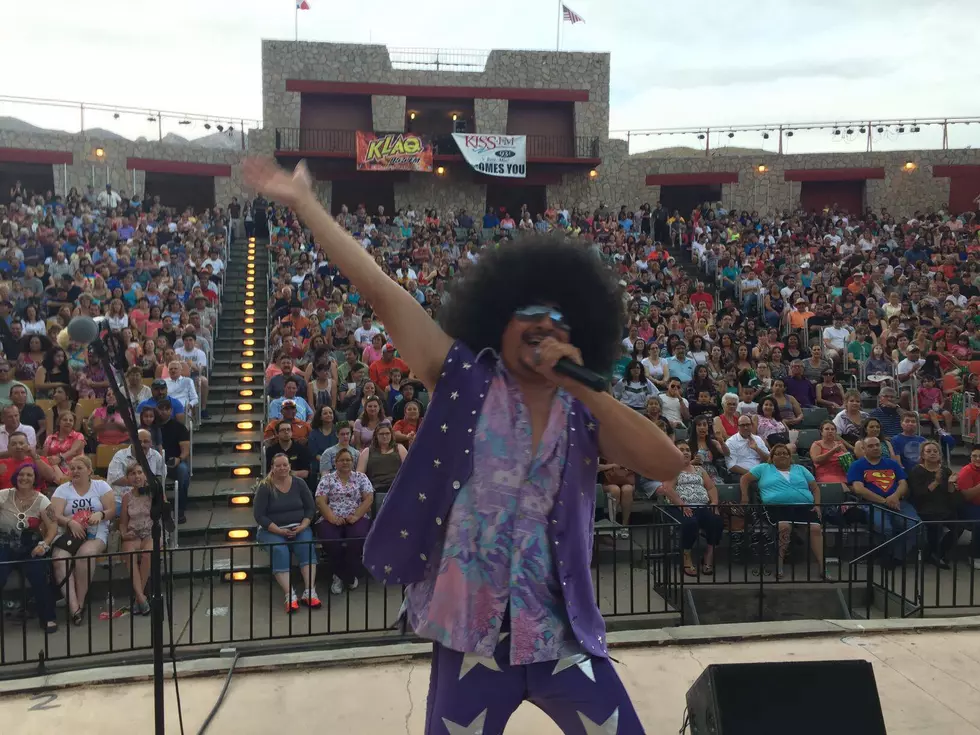 Shake Yo Groove Thang with Fungi Mungle This Week at Cool Canyon Nights
Fungi Mungle Facebook
Cool Canyon Nights will be the place to shake yo groove thang this week.
Disco down to the groovy sounds of Fungi Mungle; the band that put the boogie in oogie and the fun in funk is going to help you get the weekend started this Thursday, July 28, at Cool Canyon Nights.
Enter your number to get our free mobile app
Fun Times at Cool Canyon Nights
You'll want to get there when the gates open at 6 p.m. because admission to the family-friendly music series is free on a first-come basis, and VIP seating for this one sold out weeks ago.
93.1 KISS-FM is doubling down on the back in the day sound for this week's Cool Canyon Nights with The Retro'Z playing classic rock, 70s dance and disco, and 80s retro and rock on the patio starting at 6 o'clock.
Then at 7 p.m., El Paso's most popular party band will be whipping up a Frenzy of Fun® with all the booty bumpin' music you can handle on the main canyon stage.
Bad vibes not allowed, but Platform shoes, bell bottoms and Afro wigs are more than welcome.
Azucar Rescheduled
Monsoonal rains forced the cancellation of Azucar's July 7 performance, so we've extended CCN through August 4 and rescheduled Azucar for that evening.
If you like to shake your hips to a hot Latin beat, this group of talented musicians, singers, composers, and arrangers will have you moving to their signature sound featuring salsa, merengue, and cumbia.
VIP seating for the final night of the free music series is available now. For $15 a person plus taxes and fees, you can mingle in the VIP lounge before the show, and get front-of-the-line access and a guaranteed seat inside of the amphitheater.
AMAR Peruvian + Mexican Kitchen In El Paso
AMAR Peruvian + Mexican Kitchen opens in El Paso serving authentic Peruvian cuisine.