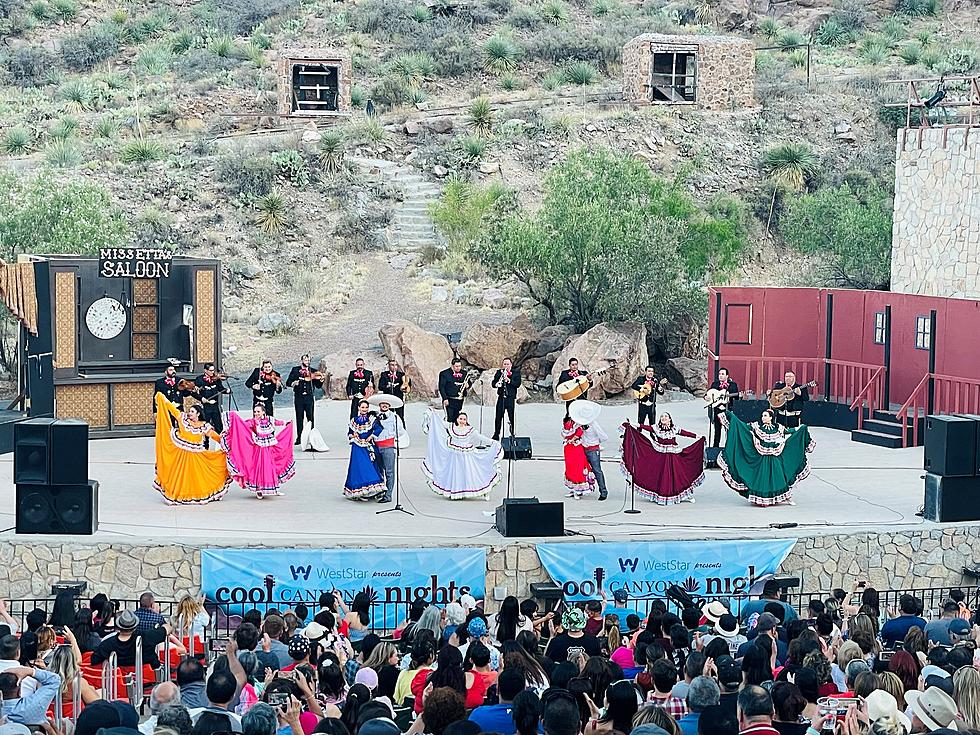 Celebrate Mom with Mariachis and Folklóric Dancers Thursday at Cool Canyon Nights
ma
Mother's Day isn't until Sunday, but that doesn't mean you can't honor thy mother a few days earlier at the 2023 debut of Cool Canyon Nights.
Show mom what a thoughtful and loving son/daughter you've become and spend some quality time with the woman who gave you life this Thursday in the cool shade of the McKelligon Canyon Amphitheatre.
We bet mom would love to be serenaded by Mariachis as colorfully dressed folklóric dancers move effortlessly across the stage.
Enter your number to get our free mobile app
Mariachi Los Arrieros
The eleven-year Thursday night tradition gets underway May 11 with Mariachi Los Arrieros.
Entertaining El Pasoans since 1996, the homegrown troupe has also performed all over the U.S. and has shared the stage with the likes of Vicente Fernandez, Lucero, Marco Antonio Solis, Pepe Aguilar, and so many others.
As always, they will perform in the traditional formal charro garb, and you know what that means: sombrero, super sexy tight pants, and a short-fitted jacket.
The music starts at 6 p.m. with Tony Ramirez on the patio stage, and craft beer, cocktails, and food trucks in the cool shade of McKelligon Canyon Amphitheatre. Mariachi Los Arrieros on the main stage at 7 p.m.
Admission is free on a first-come first-served basis. Gates open at 6 p.m.
Cool Canyon Nights 2023
Cool Canyon Nights is a free family-friendly weekly concert series that takes place in the McKelligon Canyon Amphitheatre every Thursday evening and features many of the most popular local bands and music acts.
Among the acts taking the stage this year are local favorites Fungi Mungle, Radio La Chusma, and Prime, and fan favorite tribute shows Fire and Ice (Pat Benatar tribute), Juan Gabriel and Selena tribute (both on the same night), and El Paso's Chicago tribute band Windy City.
This year's lineup will even include the all-new Rocketman Experience, a tribute to the legendary Elton John. Tom Cridland is flying in from England to play all of Elton John's best loved classic hits and put on an a show you won't soon forget.
Top El Paso Spots for Memorable Graduation Photos
Unmistakable Signs It's Springtime in El Paso