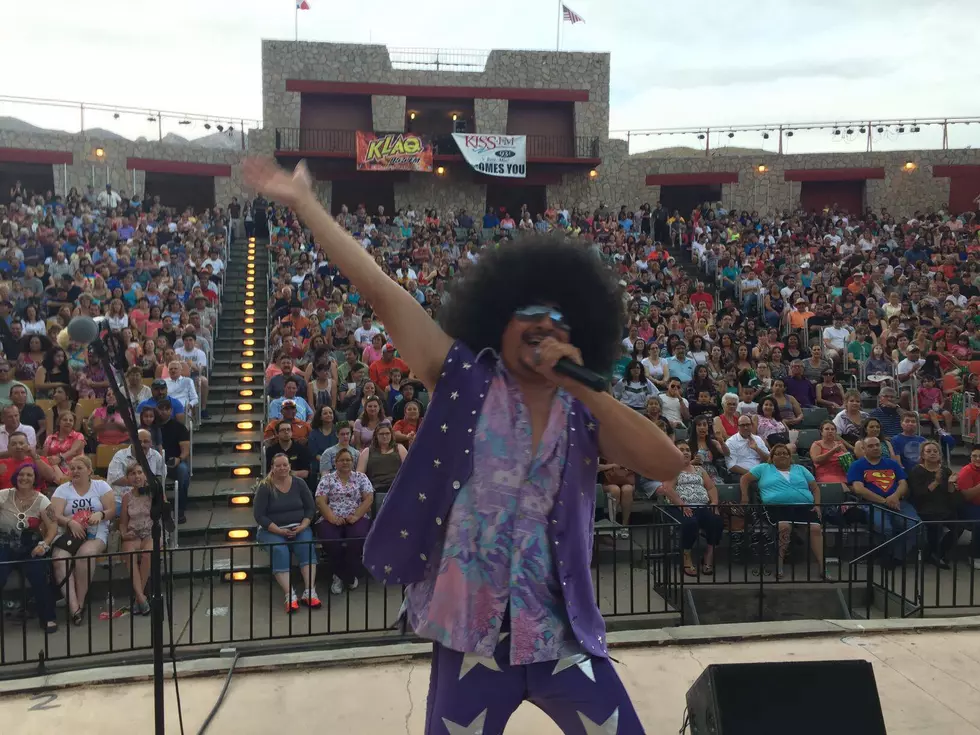 Cool Canyon Nights Closes Out 2023 Season Thursday with Fungi Mungle
Fungi Mungle Facebook
The McKelligon Canyon Amphitheatre will be a Boogie Wonderland this week, y'all!
The final Cool Canyon Nights concert of 2023 is going to be straight outta Funkytown with a free show from Fungi Mungle.
Mungle twins Joey and Jamey, and band-mates Gil, David, Mike, and Charlie will be whipping up a Frenzy of Fun® with all the booty bumpin' music you can handle this Thursday, July 27.
Enter your number to get our free mobile app
Make it a FUNgie Night
You'll want to get there when the gates open at 6 p.m. because admission to the family-friendly evening out is free on a first-come basis, and VIP seating for this one sold out weeks ago.
93.1 KISS-FM is doubling down on the back-in-the-day sound for this week's Cool Canyon Nights with a classic rock acoustic set from Brothers INC. on the patio starting at 6 o'clock. Before taking your seat, grab a beer and some eats from one of the food trucks, and check out the wares from the local artisan vendors on-site.
Get the weekend started a day early and disco down to the groovy sounds of the band that put the fun in funk and the oogie in boogie.
Bad vibes are not allowed, but Platform shoes, bell bottoms, and Afro wigs are more than welcome. Okay, maybe not the wigs. The person sitting behind you might have a hard time seeing the stage.
How to Get to Cool Canyon Nights
10 After Party El Paso Favorites
10 Places El Pasoans Would Have Their Final Meal