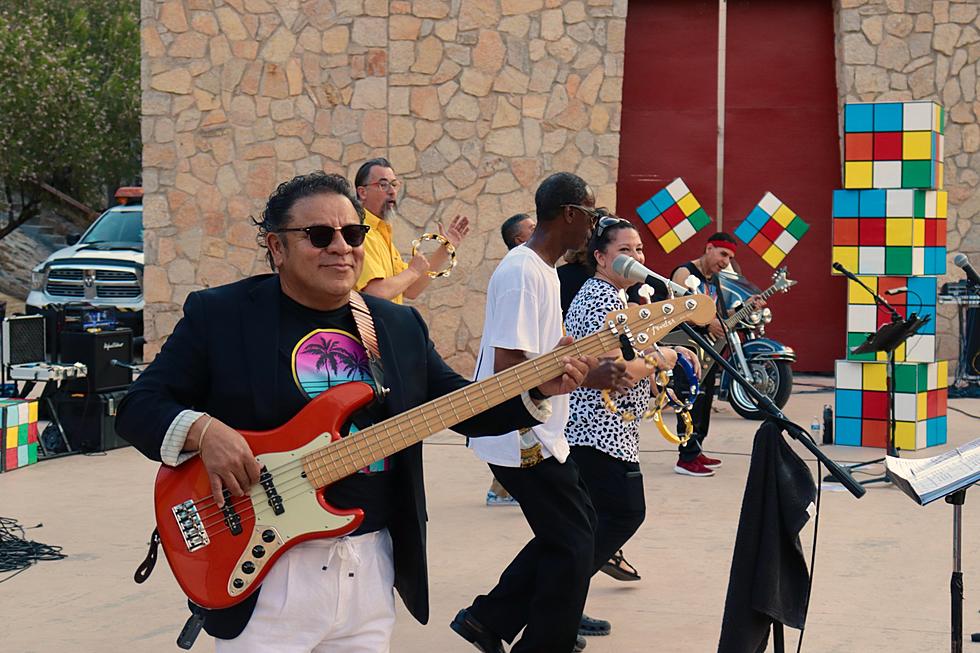 Thursday will Rock with Prime at El Paso's Cool Canyon Nights
Cool Canyon Nights Facebook
Spend your Thursday nights this summer in the canyon with 93.1 KISS-FM at Cool Canyon Nights, the coolest free music series in town.
This Thursday, June 1, rock out with Prime Rocks. From 80s Rock to Classic Rock, Prime Rock will have you tapping your toes, bopping your head, and singing along to their repertoire.
Admission to the family-friendly music series is free on a first-come basis.
Enter your number to get our free mobile app
Concerts in the Canyon
Cool Canyon Nights takes place every Thursday in the cool shade of the McKelligon Canyon Amphitheater. With its natural beauty, breathtaking views, and gorgeous landscapes the amphitheater is such a great venue for watching concerts and live performances.
VIP Seating On Sale
General admission to the weekly concerts is free, but if you don't want to take on a chance of not getting a seat, or having to sit apart from those you came with, consider VIP seating.
For $20 a person plus taxes and fees, you get access to the VIP lounge, complimentary hors d'oeuvres and a beverage, and a guaranteed seat inside of the amphitheater. VIP seating for the entire 2023 season is on sale now HERE.
Cool Canyon Nights 2023 Weekly Schedule
JUNE
June 1: Prime Rocks VIP SOLD OUT
June 8: Feline Fox
June 15: Ooh La La VIP SOLD OUT
June 22: Juan Gabriel, Selena Tribute VIP SOLD OUT
June 29: Sangre Gitana
JULY
July 6: Fire & Ice Pat Benatar Tribute
July 13: Radio Chusma
July 20: Windy City VIP SOLD OUT
July 27: Fungi Mungle VIP SOLD OUT
40 Of The Best Musicians Born In Texas
Texas has been home to a wide variety of musical genres; many musicians have become staples of rock, metal, pop, country & more. Here are some of the greatest musicians to ever represent the state of Texas.