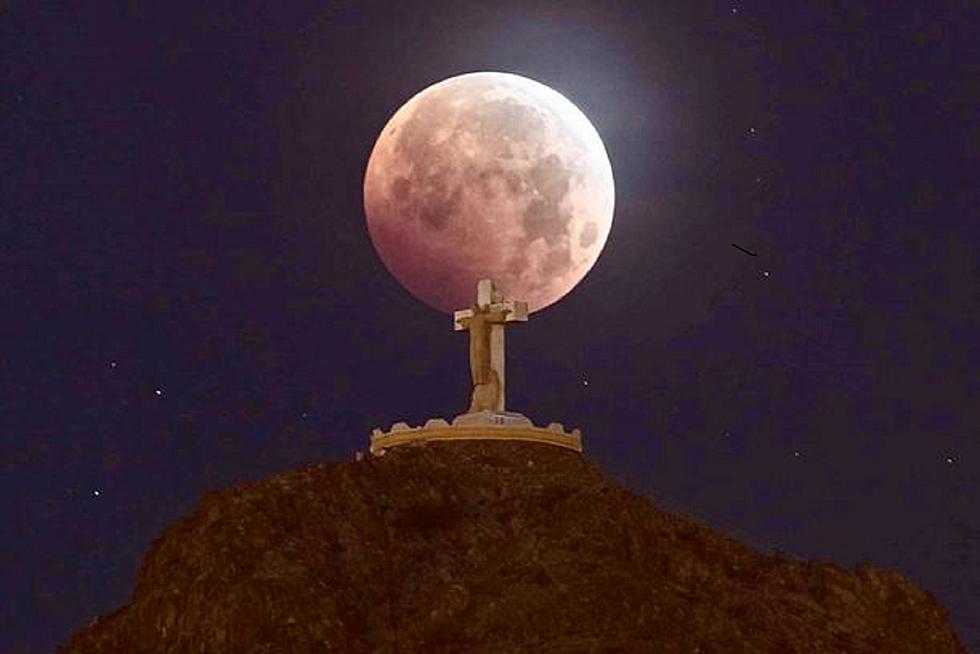 Friday's Blood Moon Eclipse Will Be Clearly Visible From El Paso
ma
Friday's longest partial Blood Moon eclipse will be so spectacular that it will be visible from North America, especially in El Paso, and here's how to take it all in.
This week an exciting partial lunar eclipse will be visible across all of North America. November's lunar eclipse will be very close to a total lunar eclipse (97%), with just a sliver of the moon missing Earth's dark inner shadow. Because of this, it may be possible for the moon to briefly appear rusty orange or red, similar to what occurs during the height of a total eclipse.
This year has been full of astronomical activity, beginning with impressive meteor showers and lunar eclipses, including this week's partial and longest Blood Moon eclipse of the 21st century.
The partial and longest lunar eclipse is unique because the last time it was on display was in 1440, and it won't occur again until 2669.
And because it's one of the longest partial lunar eclipses, El Pasoans will be able to see the eclipse wane, turn red at its peak and gradually return to its normal state over 104 minutes.
 Blood Moon Eclipse Details:
When: November 19, 2021
How To See It: The partial eclipse will be visible to the naked eye. If it's cloudy, live-stream the event from the Lowell Observatory, Time and Date, and High Point Scientific YouTube channels.
Time: This eclipse will be visible to everyone on the night side of Earth. For El Pasoans, the eclipse will begin at 11 p.m. tonight into early Friday morning through 5 a.m (about six hours total). To watch for its peak moment, look up at 2 a.m. (MST) and marvel at the beauty of the cosmos doing its thing when the moon turns 97%, a reddish hue.
Stunning Photos Taken By El Pasoans In 2021
A Look Inside Monteleone's Haunted Motel and Restaurant
All 10 Of El Paso's Nicknames