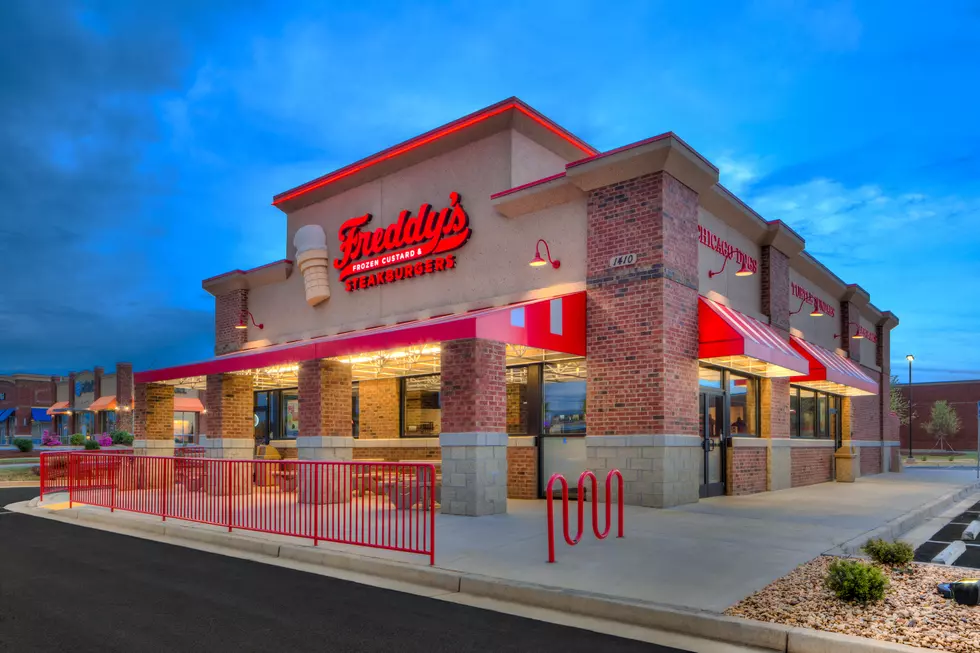 Freddy's Frozen Custard & Steakburgers in East El Paso (Finally) Opens
Koko Hunt
Yup, restaurant row along N. Zaragosa Road has another tasty option for hungry Eastsiders. The retro-style custard and burger chain is now serving it up at 1860 N. Zaragosa along the busy stretch of road between Saul Kleinfeld and Montwood, next to the road that takes you into the Walmart Supercenter.
"We're excited to enter this dynamic neighborhood and bring delicious, cooked-to-order food to the surrounding businesses and residents," Paul Hoover, franchise owner, said in a company press release.
The freestanding restaurant seats 92, but due to COVID-19 restrictions, indoor seating is temporarily reduced to 75% capacity. Additional seating on the patio is available, as is drive-thru service, delivery and mobile ordering through their app. Hours of operation are 10:30 a.m. to 10 p.m. Sunday through Thursday and 10:30 a.m. to 11 p.m. Friday and Saturday.
The Zaragoza location will be the first Freddy's Frozen Custard & Steakburgers in El Paso. A second is currently under construction at the West Towne Marketplace on the westside. Nationwide, there are over 350 Freddy's restaurants in 32 states.
Freddy's is revered by so-called Fredheads nationwide for its custard treats, steakburgers, and crispy shoestring fries. The Original Double,and the Signature Turtle Sundae are two of the most raved-about items on its menu on the internet.
Oh, and in case you're wondering, Freddy is a real person. His full name is Freddy Simon. He's a decorated U.S. Army Veteran of WW II who celebrated his 95th birthday this February. His sons co-founded the restaurant along with their friend, and named it in his honor.
Blockbuster and other retail chains that no longer exist