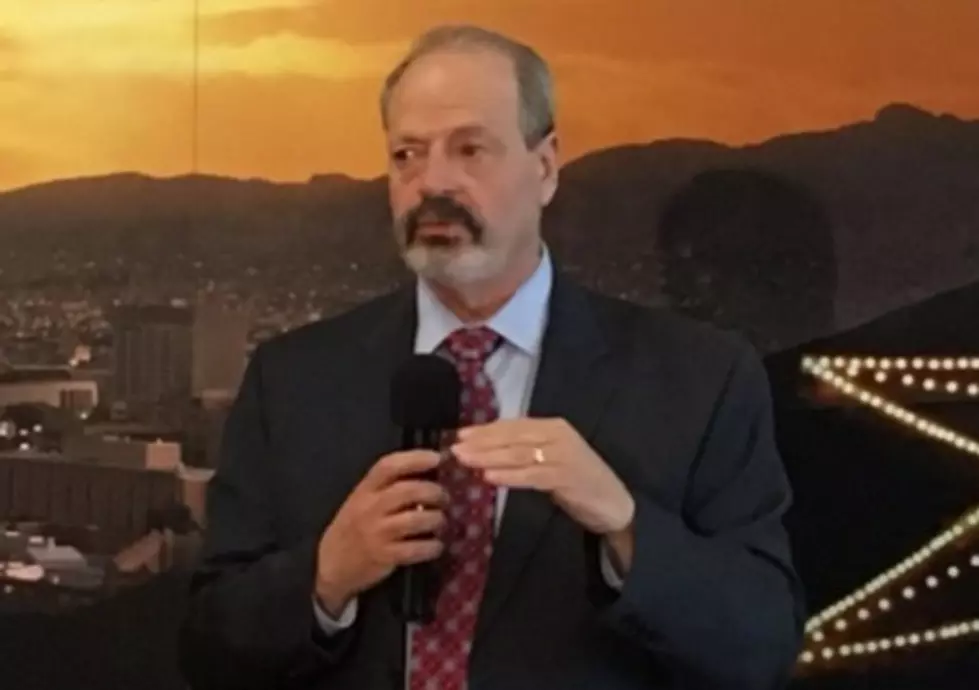 Former El Paso Mayor Oscar Leeser Wants His Old Job Back
kvia.com
Apparently it is so much fun being mayor of El Paso that former mayor Oscar Leeser wants to go back to City Hall.
Leeser, talking to KTSM, says he might have said less than two years ago that he would not run for re-election, but upon second thought, he wants to sit on City Council again. The paperwork for a Leeser mayoral campaign treasurer was filed today, Thursday, March 7. That paperwork allows Leeser to begin fundraising for the November 2020 election. The paperwork for an actual run for the office of mayor hasn't been filed because candidates can't declare their intention to run for office until 12 weeks before the election.
Leeser says he wants to continue the work he was doing for the city during his four years in office. He pointed to the drop in El Paso's unemployment rate and bringing businesses to El Paso like ADP and Prudential as selling points for another term in office.
Leeser only spent one term in office because he was battling cancer. He won that battle recently.
The last time Leeser ran it was against former city Rep. Steve Ortega in 2013. While he was mayor, Leeser considered running for Beto O'Rourke's congressional seat when O'Rourke was considering his run for the senate seat of Ted Cruz. Leeser said he would only run if O'Rourke ran against Cruz. He ultimately decided against running for the congressional seat.
Current mayor Dee Margo won the mayoral seat in 2017 when Leeser decided not to run for re-election. It's not known if he will throw his hat into the ring for a second term, but if he does, it should be an interesting election season. Both men are successful businessmen and well-thought of in the business community. It will be fascinating to watch who will endorse which candidate.