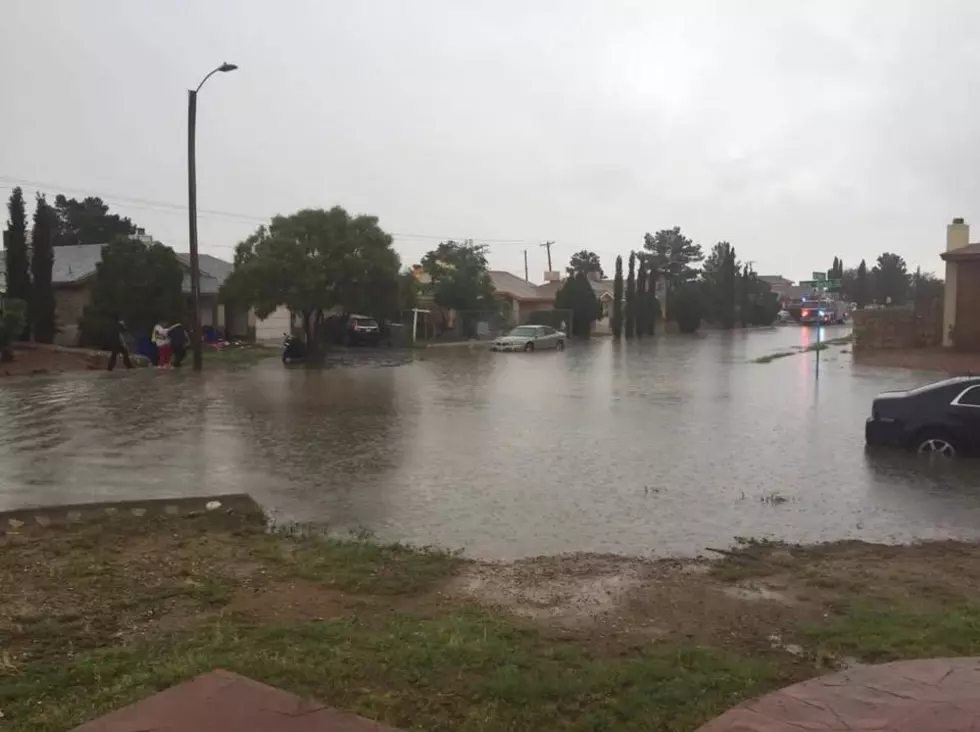 Flood Control In El Paso County Could Mean A New Stormwater Fee
courtesy: kvia.com
Flooding issues in the Sparks and Lower Valley areas isn't going to be solved any time soon and it might only happen with a new stormwater fee.
The Army Corps of Engineers had been conducting a study into the flooding problems, but the possible solutions they came up with didn't meet the standards for federal funding. The study had already run the County about $1.5 million, and could have run the County another $400,000 to complete, so they pulled the plug. The County will be able to keep the information that has already been gathered so it can be used in the future to help alleviate the flooding issues in Sparks and the Lower Valley.
County officials say they will begin looking for their own funding and solutions to those issues, and one of the possible solutions is petitioning the state legislature to let the County create a stormwater fee like the one the City of El Paso did after Storm 2006. Counties generally can't create special fees.
The flood control the Army Corps of Engineers recommended would have cost about 100 million dollars to build, and would have consisted largely of a series of dams along water routes leading from the eastern parts of the county towards the Rio Grande.
The issue will continue to be discussed by Commissioners Court.