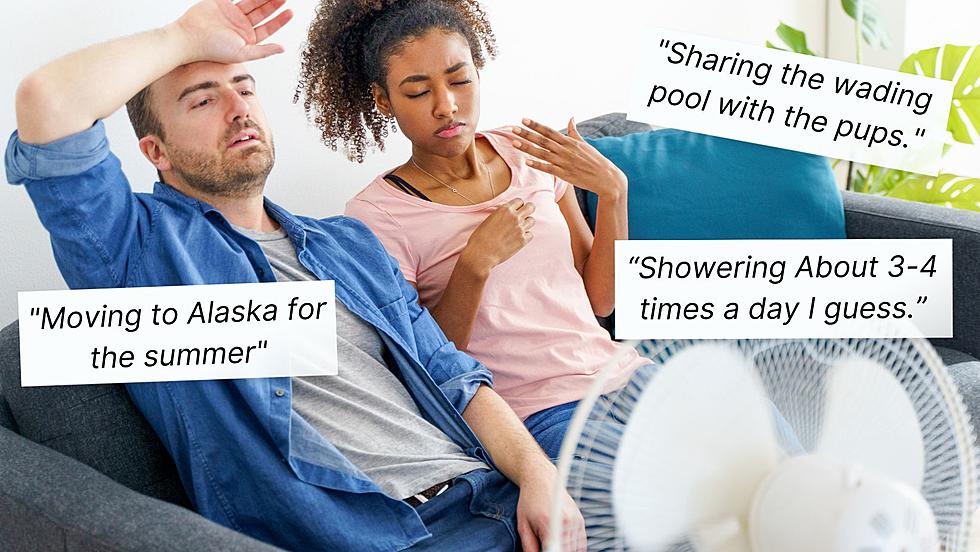 Heat Wave Alert: Here's How Texans Are Coping With Triple-Digit Heat
IL/Canva
Alright, so if you've stepped outside, pretty much anytime of the day, you may have noticed that it is HOT outside!
El Paso is experiencing its first heat wave of the Summer season and boy oh boy can you feel it!
Afternoon highs are expected to continue hitting the triple-digits with the hottest day of the week expected to be on Sunday with a possible high of 107!
A heat advisory is in place at least until Saturday. Many locals are probably going to try and cool off by heading out to the pool or just enjoying themselves indoors.
I wanted to see how locals planned on coping with this heat and while many provided me with pretty obvious answers, some responses had me lol-ing.
How El Pasoans Are Coping With Triple-Digit Heat:
"Moving to Alaska for the summer!"
"Well, staying in the AC and swimming."
"Showering About 3-4 times a day I guess."
"Lots of frozen Margaritas!!!!"
"Sleeping during the day with the AC at 70 and the ceiling fan on, while working at night, indoors."
"Water park."
"In the pool with wine coolers."
"Under the a/c all day drinking ice cold beer."
"Having a cold beer or drink with me at all times…"
"Sharing the wading pool with the pups got no shame in my game."

 
West El Paso Dust Storm