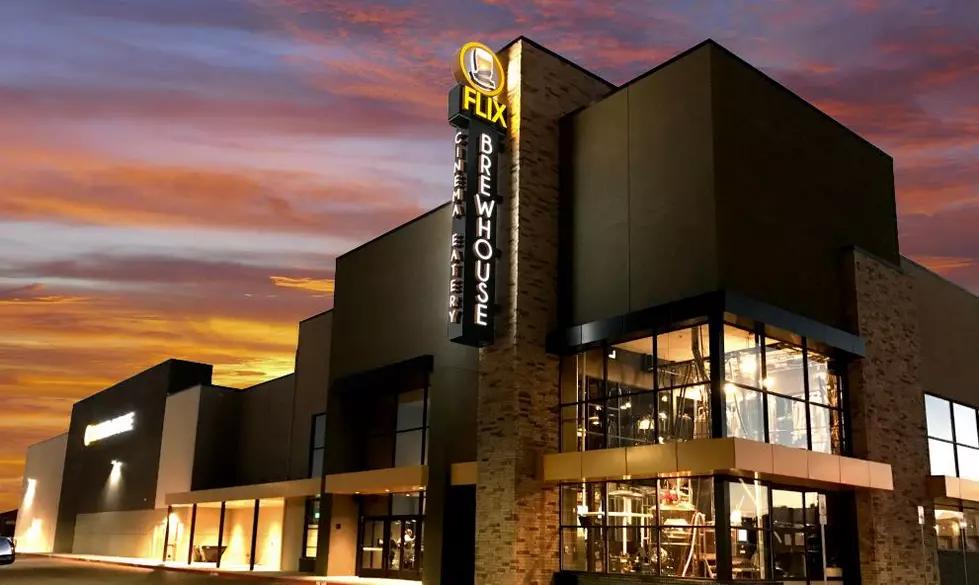 Flix Brewhouse El Paso Location Opens
Flix Brewhouse
El Pasoans who want to watch the latest blockbusters from Hollywood while getting their munch on and sipping on craft beer have another choice.
Flix Brewhouse, which combines a microbrewery with a movie theater and a restaurant, has opened its first location in El Paso at the West Towne Marketplace located at I-10 and Paseo del Norte in Far West El Paso.
Similar in concept to The Alamo Drafthouse where movie patrons can enjoy a dine-in movie experience, the Round Rock-based chain sets itself apart with a fully functioning in-house microbrewery.
What that means to movie-goers is that they can enjoy dozens of beers on tap, along with their munchies and the latest first-run movies. The El Paso Flix will brew six beers in-house from company-wide recipes, and three created and developed by their El Paso brewermaster.
Menu items include tried and true favorites like pizzas, burgers, chicken wings, and chips and queso. A kids menu for the 12 and under crowd has things like mac and cheese, chicken tenders, and grilled cheese sandwich.
As for the movie-watching experience itself, all 9 of the stadium seating auditoriums have been outfitted with the latest high-definition digital and audio technologies, and cushy high back chairs with sliding table tops.
Because Flix is more than just a dine-in cinema, you don't necessarily have to want to watch a movie to go. The brewpub and restaurant as well as the patio are open to both moviegoers and those who just want to hang.