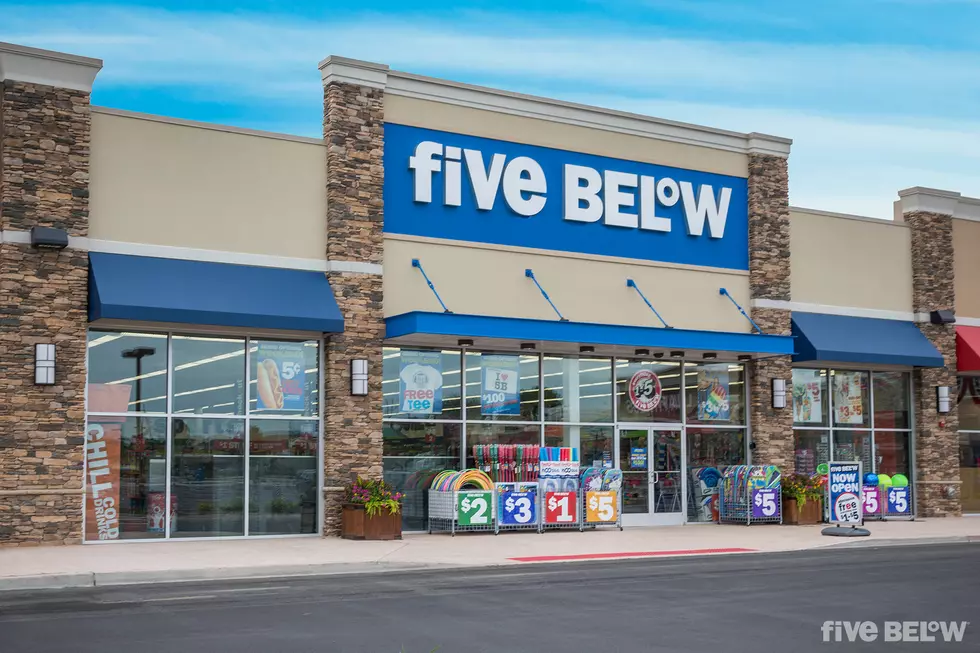 Discount Retailer Five Below Planning to Open 4 Stores in El Paso in 2020
Five Below
One of the fastest-growing discount retail stores in the country is bringing its low prices to El Paso this year, and they're spreading the savings throughout the city.
As 93.1 KISS-FM previously reported, Five Below, which sells a variety of products for $5 or less, recently put up a "coming soon" sign at the El Paseo Marketplace at 1842 Joe Battle Blvd.
And judging by the comments on the KISS El Paso Facebook, El Pasoans weren't just super-excited at its impending arrival, they were quick to point out the discount chain had put up "coming soon" signs at several other locations.
While Five Below representatives have not responded to requests for comment, documents found online confirm the company is planning to open a total of 4 stores in El Paso by the end of the year.
Besides the Joe Battle location, a Five Below is currently being prepped in the northeast in the space formally occupied by Kmart at 9484 Dyer, in central at Bassett Place by Costco, and in the West Towne Marketplace on N. Desert Blvd on the far west side.
Documents show the Dyer location is expected to open first, possibly in late February or March barring any construction hold-ups. It is anticipated the other stores will follow in late spring or early summer.
Five Below focuses on clothes, games, beauty accessories, electronics, and toys that appeal to tweens, teens and young adults, which are its primary demographic.