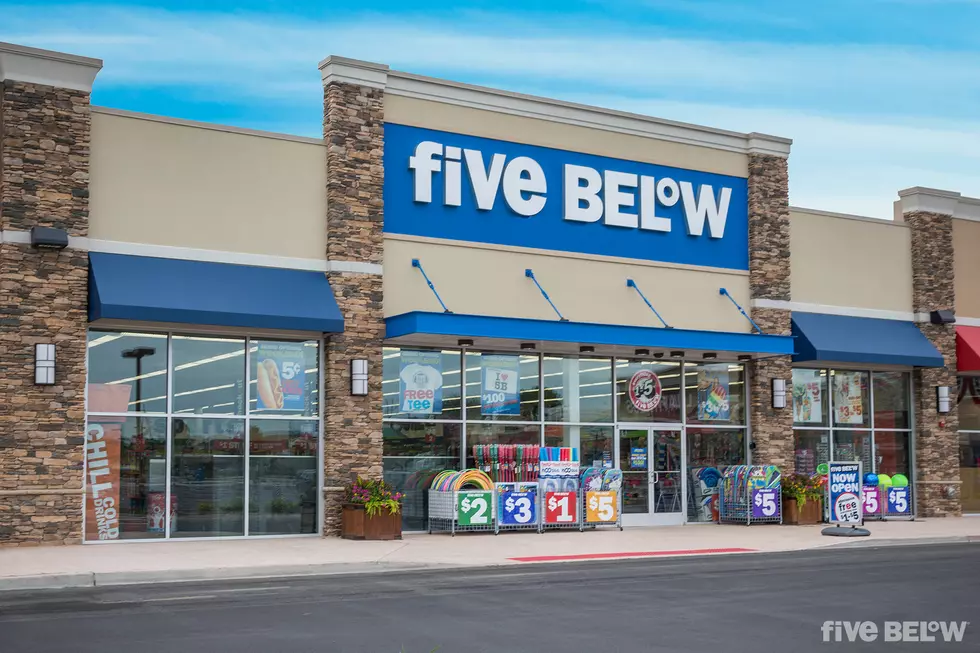 Five Below Targets June Openings for El Paso Stores
Five Below
Here's the status on the Five Below stores we previously reported were opening around El Paso this year.
After scrapping the April grand opening of its four El Paso stores and recently making the decision to scrub the original rescheduled date of May 15, both times due to the COVID-19 pandemic, the discount retailer is hoping the third one is the charm.
That date, recently posted on its website, is Friday, June 12. Contingent, of course, on COVID-19 restrictions state or local authorities may place on retailers between now and then.
The stores are located in the El Paseo Marketplace at 1842 Joe Battle Blvd, in the northeast in the space formally occupied by Kmart at 9484 Dyer, in central at Bassett Place by Costco, and in the West Towne Marketplace on N. Desert Blvd on the far west side.
Five Below focuses on clothing, games, candy, beauty accessories, electronics, home goods and toys that appeal mostly to tweens, teens and young adults, which are its primary demographic. Most items sell for under $5 and a few select items up to $10.
Here are 50 of your favorite retail chains that no longer exist.