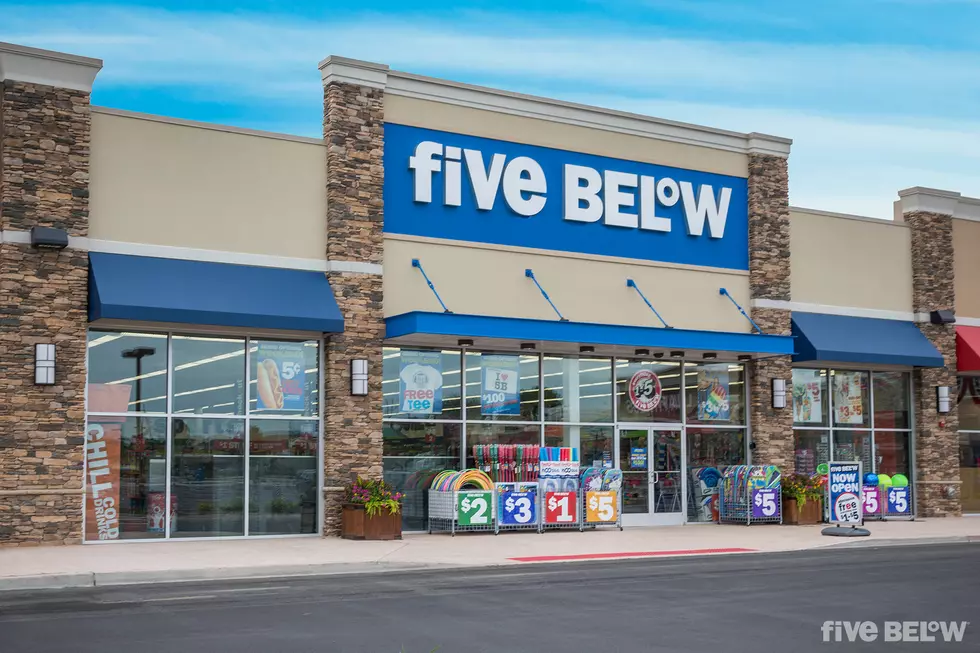 Five Below Moves Up El Paso Store Openings to Next Week
Five Below
Discount retailer Five Below hopes you're ready "to kickstart the fun" sooner than anticipated.
After setting and resetting opening dates multiple times because of the coronavirus pandemic -- most recently a June 12 target date three weeks ago -- the "extreme-value retailer for tweens, teens and beyond" decided it wasn't going to wait that long after all.
Five Below recently announced on its website it's ready to "safely welcome customers" at all four El Paso locations on Tuesday, May 26 – the day after Memorial Day.
Measure it will implement to make everyone feel more comfortable about being around others and to comply with federal, state, and local guidelines and restrictions include the wearing of face coverings, increasing cleaning procedures, hand sanitizers near the registers, and displaying signage reminders to social distance. You can find a more detailed account here.
Five Below focuses on "the newest, coolest stuff across 8 awesome worlds: Style, Room, Sports, Tech, Create, Party, Candy and Now." Most items sell for under $5, with "extreme value items" priced at $10.
50 retail chains that no longer exist.