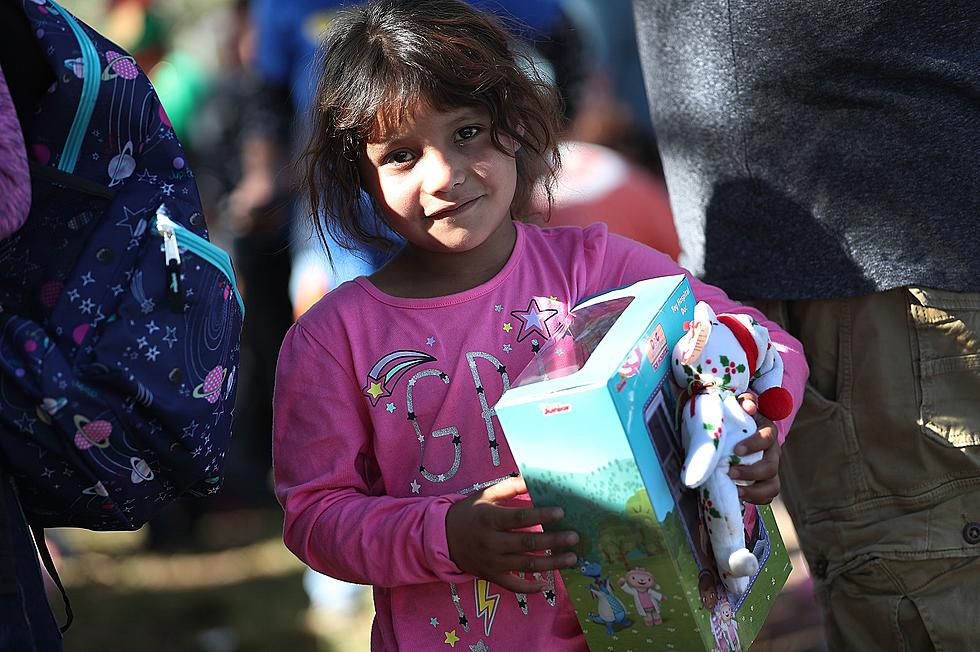 First Responders Gifting 4,000 Toys To El Paso Kids This Weekend
Getty Images
This Saturday, El Paso families in need are invited to stop by the Don Haskins Center to pick up a free toy courtesy of the First Responders Children's Foundation.  
This year First Responders Children's Foundation, along with CSX, has partnered with Good360 and Toys for Tots to distribute toys, books, and games to families in need in the El Paso area this weekend.  
Established In 2002, the First Responders Children's Foundation was; after the September 11 attack in New York City.  
Since then, the foundation has provided financial support to children who have lost a parent in the line of duty and families dealing with longstanding financial hardship due to tragic circumstances such as COVID-19.  
Listen to Monika middays all week on 93.1 KISS-FM and download our free 93.1 KISS-FM App.
First Responders Children's Foundation also supports, promotes, and facilitates educational activities and programs created and operated by first responder organizations whose purpose is to benefit children and the community at large. 
The new partnership with CSX, Good 360, and Toys For Tots will encourage kids to unplug and empowering them to dream big with The Power of Play event.  
This Saturday, 4,000 toys will be distributed to the children and families in our community, hoping to uplift their spirits along with much-needed fun for a screen-free summer. 
The Power of Play initiative recognizes the need for kids to let loose while learning to play, relax, and engage their imaginations.
Parents, don't miss the Power of Play Toy Drive this weekend at UTEP.
First Responders Children's Foundation Toy Giveaway

 

Saturday, June 26th, from 9 a.m. to 12 p.m.

 

7400 High Ridge (Don Haskins Recreation Center)

 

Toys will be distributed on a first-come, first-served basis.



Where To Find All Of El Paso's 3D Balloon Murals:
Disney Coco-Inspired Mural In El Paso