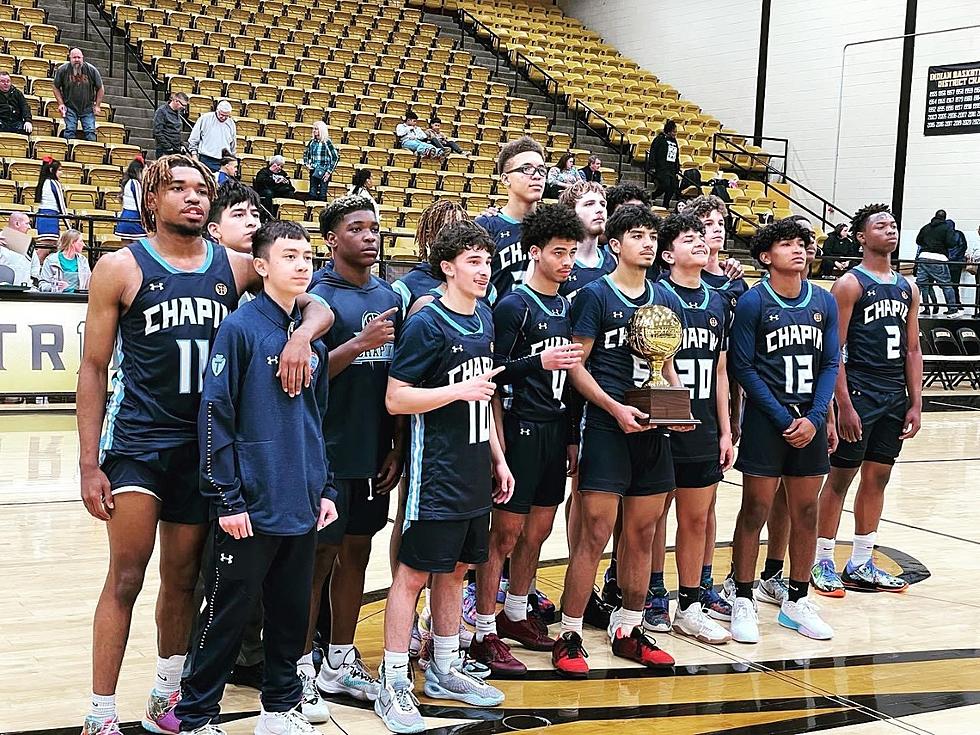 Chapin-Parkland Brace for Playoff Matchup at the Don Haskins Center
Photo Courtesy of Prep 1
It's been coined the "Dance in the Don" – thanks to Rachel Phillips of KVIA – as the Chapin Huskies and Parkland Matadors prepare for a Class 5A regional quarterfinals basketball matchup at the Don Haskins Center.
Tip-off is set for 6 p.m. with doors opening at 5:15 p.m. Tickets are $6 for adults and $4 for students, available online at episd.org/onlinetickets.
This is the first time two local varsity basketball teams faced off in a postseason round at the Haskins Center since 2015, when Bel Air faced Andress in the 5A playoffs. IN that matchup, the Golden Eagles beat the Highlanders, 58-44. Prior to that, Bowie beat Chapin (79-63) in a regional quarterfinals matchup in 2010.
Chapin (28-6) enters the matchup after a beatdown against Amarillo Palo Duro (82-62) in the area round. Even though they lost top area prospect KJ Lewis from last year's squad, this year saw a mix of players stepping up when it mattered most. Bryson Goldsmith (17.7 points per game) is one of the top senior leaders of their team.
"It's northeast. If it's going to be what I think it's going to be, it will be a high scoring game," said head coach Rodney Lewis on facing Parkland. "We will play with the college 3-point line, which I think will change some things... They are an amazing team and hopefully we can come out on top."
Parkland (26-8) is coming into the regional quarterfinals after a 65-55 win over Amarillo Tascosa. It became their first area title since 2007.  They previously lost to the Huskins 72-65 in the season opener. They are led by shooting guard Julian Moreno (16.2 ppg).
"(The opportunity is) amazing. I'm sure there are people that haven't been to a game at the (Don Haskins Center). Now you get a chance to see two teams that are going to leave everything out there on the floor," said Parkland head coach Jeremy Vanley. "It's going to be such an exciting atmosphere for both groups."
The winner of the matchup will advance to the State Playoff Tournament for 1-5A on Friday and Saturday in Wichita Falls for the Sweet 16.
UTEP men's basketball downs UTSA to snap a 4-game losing streak