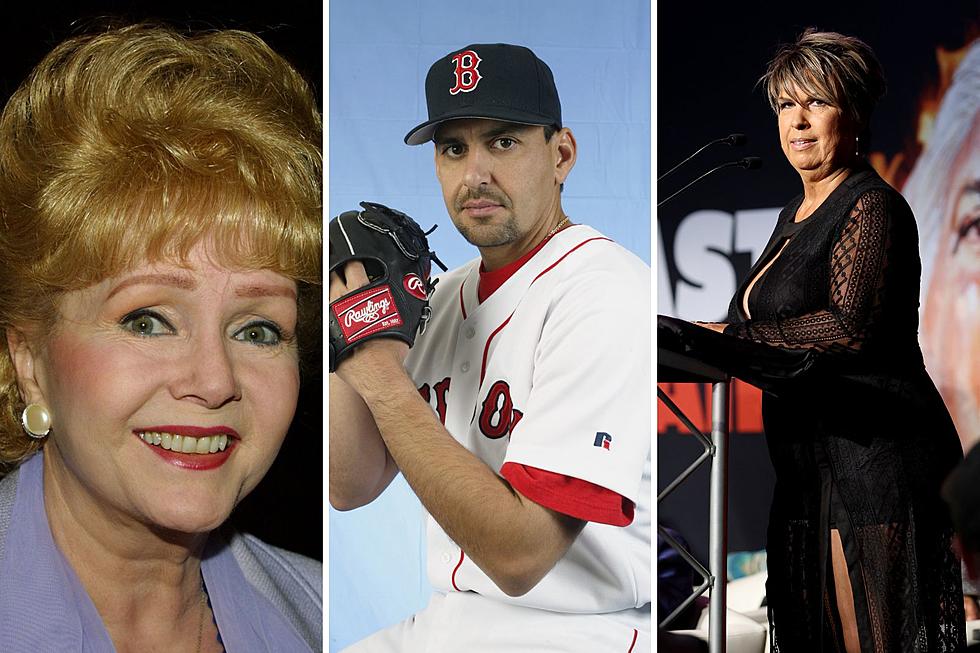 Famous El Pasoans That Were Born In April
Getty Images/Getty Images/Jason Kempin, Getty Images/Canva
April is upon us, Spring is here, and it's a new month full of birthdays. If you were born in the month of April, you share your birth month with a lot of celebrities. Here were some famous El Pasoans have a birthday in April.
Debbie Reynolds
The famed actress & singer Mary Frances Reynolds, aka Debbie Reynolds, was born on April 1st, 1932. Sadly Debbie passed away in 2016, but we still remember her life, acting & singing fondly.
Frank Anthony Castillo
The major league baseball pitcher, Frank Castillo, was also born on April 1st in 1969. Tragically Frank passed away July 28th, 2013 at the age of 44. Frank's life is still remembered fondly for his pitching for the Chicago Cubs, Colorado Rockies, Detroit Tigers, Toronto Blue Jays, and Florida Marlins. We also can't forget win being part of the 2004 Boston Red Sox World Series winning team.
Vickie Guerrero
The wife of Eddie Guerrero, Vickie Guerrero was born April 16th, 1968. While she's wrestled a few times in the ring, she's most known for her work as a heel manager in WWE & AEW for wrestlers like Edge, Dolph Ziggler, Nyla Rose & Marina Shafir. Her character might get booed, but Vickie herself is a respected figure in the wrestling business.
John Cameron Mitchell
The two time Tony Award winning actor/producer & director John Cameron Mitchell was born April 21, 1963. He's known for being the writer & star of the movie Hedwig & The Angry Itch back in 2001.
Other notable El Paso names
Manuel Antonio Rodolfo Quinn Oaxaca (Anthony Quinn) was born in Chihuahua on April 21st but grew up in El Paso. The actor is known for his roles in movies Zobra the Greek, Guns for San Sebastian & Lawrence of Arabia among many others.
Novelist & Chicano Movement activist Oscar Zeta Acosta was born April 8th, 1935.
Michael Bruce Price was the head coach for UTEP between 1989-2002. He was born in Denver on April 6th, 1946.
The El Paso Times; their very first publication was on April 2nd, 1881. So yes, they also have a birthday in April too.
Happy birthday to all the April babies!
40 Great Songs El Pasoans Love Because of a TV Show or Movie