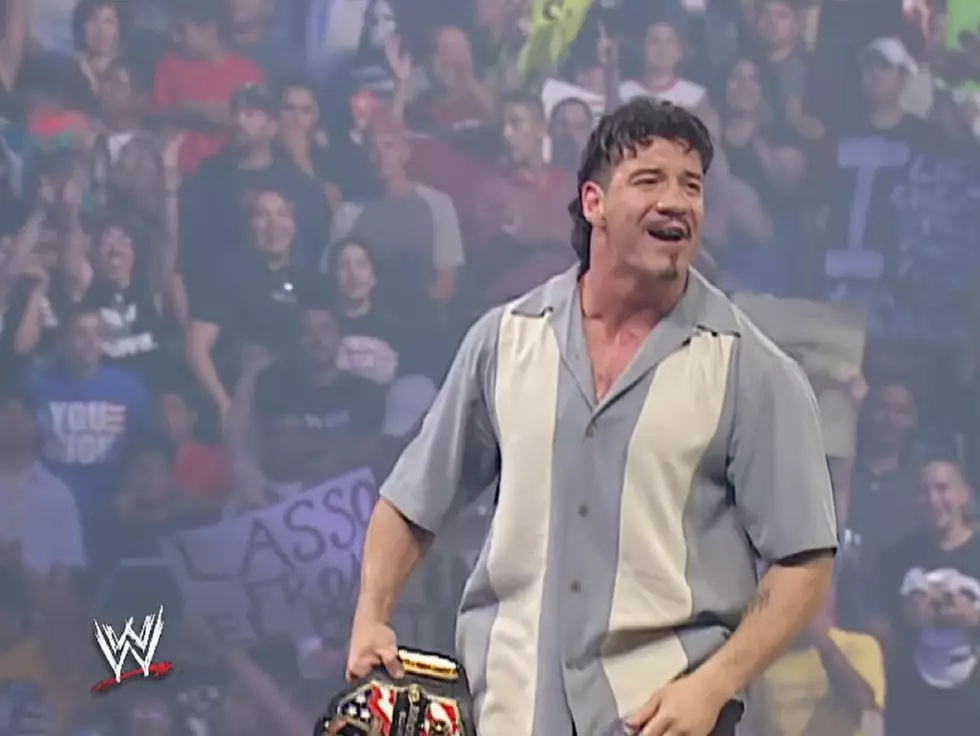 Ten Legendary El Paso Wrestlers You Need to Know
WWE via YouTube
El Paso loves wrestling; and we've had some amazing talent represent El Paso, Texas not just in the WWE but other wrestling organizations too. Here are 10 wrestlers that have represented El Paso throughout the years.
Sin Cara
Jose Jorge Arriaga Rodriguez would start his wrestling career in AAA under the name Mystico before joining the WWE in 2009 til 2019. He would later rejoin AAA shortly after his departure.
Even though he's a huge star, he's made many appearances in town, including this one at Crockett Elementary School.
Manny "The Raging Bull" Fernandez:
Many old school wrestling fans might remember The Raging Bull; he's wrestled for decades in All Pro Wrestling, Southwest Championship Wrestling & the Mid-Atlantic Championship Wrestling.
You wanna talk about a wrestler that's been everywhere, Magno has wrestled in WWE, NXT, TNA, Lucha Libre, NWA... and that's just scratching the service.
Despite being a well known wrestler, he's still makes time to talk about his home in El Paso. Like this interview with Univision in 2016.
Tom & Bruce Prichard:
Remember the Heavenly Bodies Tag Team stable in WWF? If so you've seen Tom Prichard wrestle with Jimmy Del Ray. Both Tom & Bruce Prichard were born in El Paso & while Tom focused more on the wrestling side, Bruce work behind the scenes; eventually becoming a WWE Executive
But of course the biggest names from El Paso are the Guerreros.
Which ones? ALL of them: Chavo Guerrero Sr, Chavo Guerrero Jr, Vickie Guerrero & of course Eddie Guerrero.
In El Paso, the Guerrero name is wrestling royalty. How much did we love Eddie Guerrero? Just watch his return home back for an episode of SmackDown! in 2003 after he won the US Championship...
After his passing in 2005, WWE even did a segment that showed El Paso honoring Eddie's life & legacy.
Vickie & Eddie's daughter Shaul Guerrero also became a wrestler; if you watched NXT or Florida Championship wrestling (FCW) she went by the name of Raquel Diaz.
We'll see how many more wrestlers represent El Paso in the future.
40 Of The Best Musicians Born In Texas
Texas has been home to a wide variety of musical genres; many musicians have become staples of rock, metal, pop, country & more. Here are some of the greatest musicians to ever represent the state of Texas.