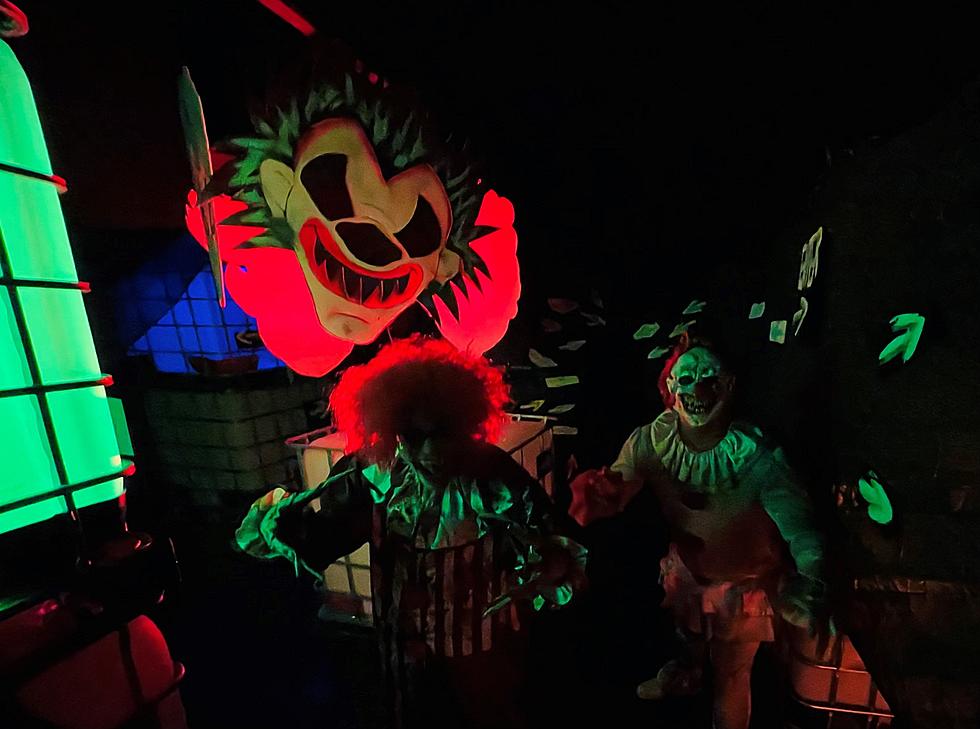 El Paso's Haunted Theatre Made Me Almost Pee My Pants
ma
The Haunted Theatre is now open, and I honestly almost lost control of my bladder going through this maze of madness.
Welcome to October, where a frightening fever sweeps across El Paso with hair-raising mazes and scary haunted houses leading into Halloween.
This year the Haunted Houses of Terror is your destination for terrifying thrills - take your pick from The Hills Have Eyes Haunted House on the east side of town or the Haunted Theatre in west El Paso.
Living downtown, I opted to hit up the Haunted Theatre located inside Sunland Park Mall at the former Cinemark Bistro movie theatre.
Share your haunted stories from the borderland for a chance to be featured in the online series Haunted El Paso - Click here for more details.
First of all, let me preface by saying that I am not a fan of the modern horror genre. I do, however, am a fan of the cult classic slasher films.
Inspired by horror movies such as Friday the 13th, The Haunted Theatre taps into all our worst nightmares inside a once real movie theatre.
The movie theatre space lends itself perfectly for this haunted house as each theatre is themed after movies like Silent Hill, It, and The Ring, to name but a few.
And because movie theatres are usually dipped downward, the experience feels like you're descending into these gory scenes with dozens of characters lurking in the shadows waiting to scare the living daylights out of you.
I got so turned around, stepping down into and then upward in these theatres, that I lost all direction and couldn't tell if I was coming or going, which helped elevate the fright factor.
There were two instances where I was genuinely caught off-guard every step of the way, once in The Ring-inspired theatre and inside the Clown-themed theatre. I was so freaked out and startled that I honestly almost peed myself.
So this weekend, if you want to be scared out of your wits, then you can't go wrong with the Haunted Theatre in west El Paso. Btw, the Haunted Theatre also has an Asylum Hospital upstairs, and that too was probably creepier than everything combined - check it out, and you decide.
Haunted Theatre
Sunland Park Mall
Admission: $25 / $5 addon if you include the Asylum upstairs
Hours:
Thursday & Sunday 7 PM -10 PM

Friday & Saturday 7 PM – 12 AM
For more details on the Haunted Houses Of Terror, Click HERE
6 Photos That Capture A Dark Ghostly Figure At Concordia Cemetery
El Paso's Blue Moon Drive-In
Eerie Handmade Doll Inside Reliquary On Display In Dowtown El Paso