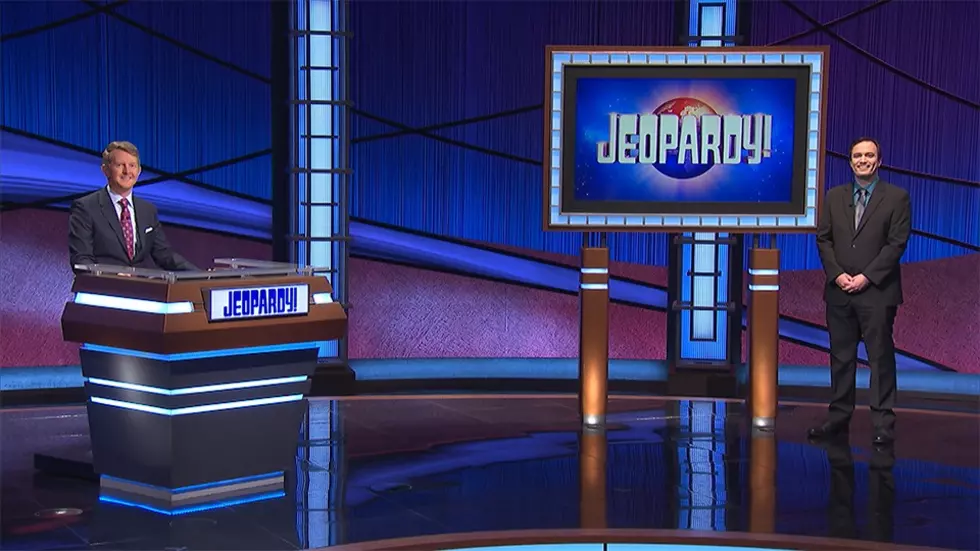 El Paso Native, Coronado Grad's Run on 'Jeopardy' Comes to a Dramatic End
TK Focht
El Paso Native John Focht ended his run as Jeopardy champion on Friday's broadcast (2/12) — just as he was on the cusp of automatically qualifying for Jeopardy Tournament of Champions with a fifth straight win.
The Coronado High School Class of 2000 Valedictorian was done in by a Ph.D. student from Madison, Wisconsin and a Final Jeopardy question on Ancient Greek Philosophers.
John, known to friends, family, and old high school buddies as "TK," won a total of $103,800 over the five episodes he appeared in. All of which, come to find out, were taped in mid-December 2020 and filmed in one day. According to John, who gave us all a peak behind the scenes via a thread on Twitter featuring answers to questions he's getting asked the most, "the show does a week's worth of games on a tape day, so yes, these were all back-to-back except for a lunch break."
He also divulged the contestants were given COVID tests "before being allowed in, and our movements were closely tracked for both game integrity and health protocols."
Enter your number to get our free mobile app
And as for how he managed to keep his appearance on the show and how he did a secret for about two months? "Mostly by telling as few people as possible that it even happened, and then by dodging my grandmother's attempts at emotional blackmail. (Sorry!) This was definitely easier with fewer people knowing that I'd missed work."
Following his defeat, Focht returns to his husband and life in Los Angeles as Director of Baseball Systems Platforms for the Los Angeles Dodgers.
LOOK: TV Locations in Every State