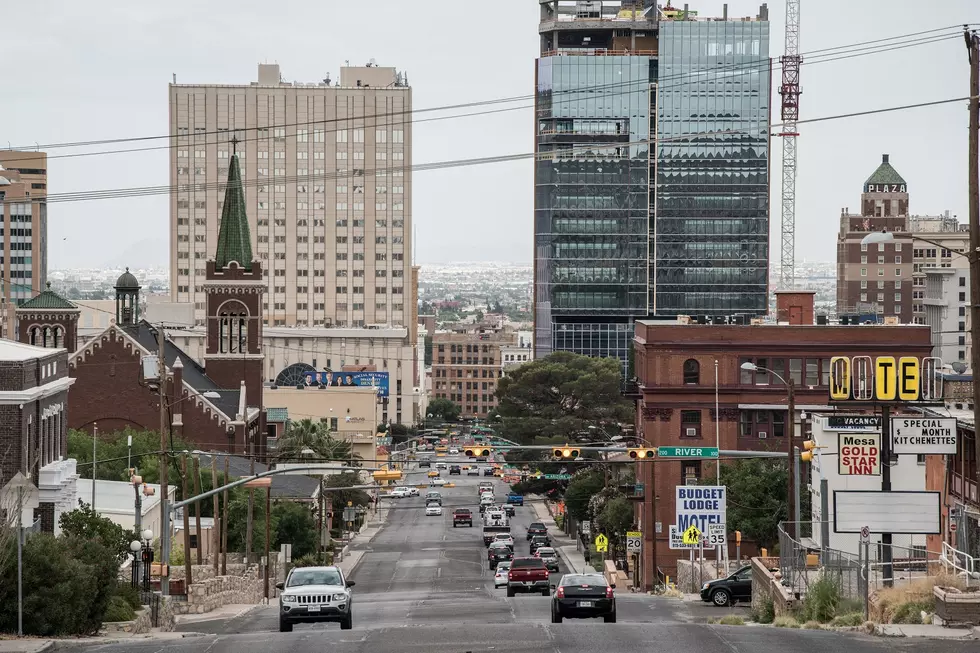 El Paso Named 7th Sunniest City in America
Getty Images
Welcome to Sun City, where the sun shines for more than half of the year.
Aptly nicknamed the Sun City, El Paso, TX no doubt is one of the sunniest places to live in the country, but that's not to say that we don't get our fair share of cold weather too.
Last year El Paso had a pretty tame winter, and just three weeks into the New Year, we finally get some snow for about half a day.
No matter what the season, you can sure bet to see the sun shining down on El Paso any day of the year.
El Paso's weather can be mercurial, and it's not unusual to get snow, rain, wind, and sunshine all in one day. So it's no surprise to see El Paso rank in the top ten of the sunniest places in America.
According to the folks at Move.org, El Paso ranks in 7th place as one of the best sunniest places to live in, based on the most to least annual clear days using National Oceanic and Atmospheric Administration (NOAA) data.
The Top 10 Sunniest Places:
Yuma, AZ
Phoenix, AZ
Las Vegas, NV
Bishop, CA
Fresno, CA
Tucson, AZ
El Paso, TX
Bakersfield, CA
Sacramento, CA
Los Angeles, CA
The top ten list mostly includes cities in Arizona and California, making El Paso the only Texas city that made a list.
Anyone looking to move to a sunnier area might want to consider any one of these cities, especially El Paso, as it was recently named one of the best places to work from home from anywhere in the U.S.
Being one of the sunniest cities around is what makes El Paso so appealing. Still, it's also important to note that while Vitamin D is vital to our wellbeing, sunscreen is also key to prevent sunburn and skin cancer.
LET'S GO: The most popular historic sites in America