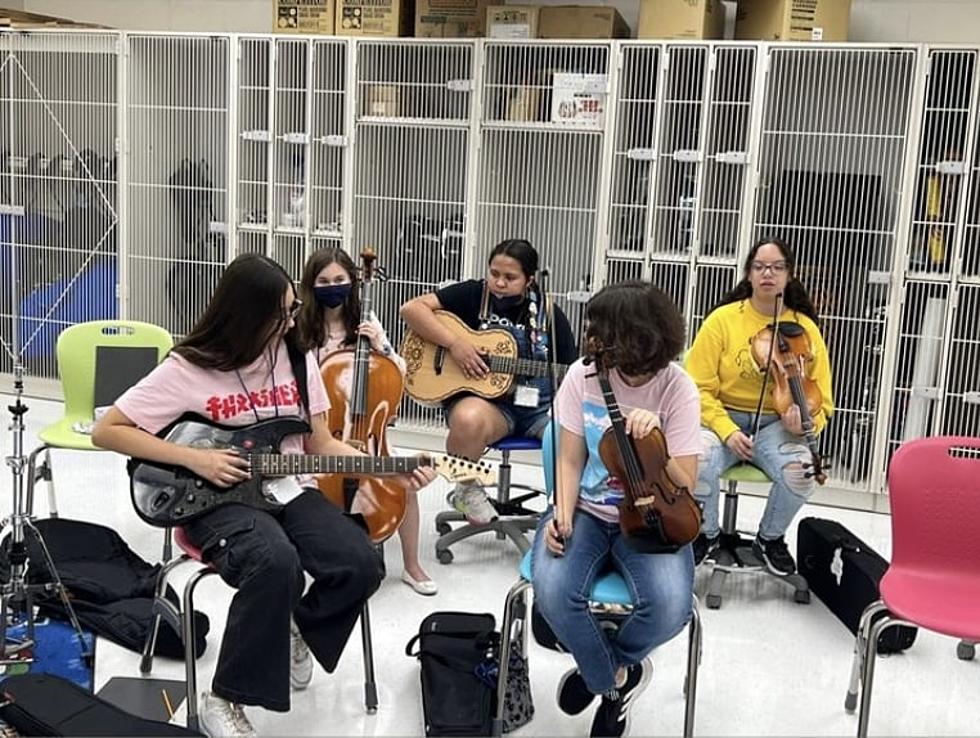 El Paso Jazz Girls Welcomes Girls to their 6th Annual Cost-Free Summer Program
Courtesy: El Paso Jazz Girls
Summer break is right around the corner and as a parent to a teen, I know that means we gotta find a way to keep our kids busy so they won't be bored all summer long!
If you're a parent to a young girl that has a passion for music, then the El Paso Jazz Girls summer program might be the key to keeping your teen busy this Summer.
The local non-profit organization, El Paso Jazz Girls, is back for its 6th annual cost-free Summer program where female musicians learn to write and perform their original music.
"El Paso Jazz Girls' mission is to empower girls in a supportive community that fosters self-expression, confidence, and collaboration through music education and performance," said organization officials.
The cost-free summer program will take place from June 26th through June 30th at the Ysleta Independent School District's Young Women's Leadership Academy.
Participants range from ages 11 – 18. The summer program will teach future musicians how to play a variety of instruments, compose original music in ensembles, study theory, and improvisation skills and so much more!
The summer program will feature an all-female teaching staff made up of El Paso professional musicians including award-winning composer and multi-instrumentalist Amanda Ekery (Founder and Director), percussionist and music therapist Amy Smith, and many other amazing female musicians.
"This program is the reason why I believe in myself," said 2018 summer program participant Chantal who is now a current UTEP commercial music student.
The summer program will also give young girls a chance to ask questions about various career paths and understand that a life in music is possible as a girl from El Paso!
The summer program will conclude with a free concert, El Paso Jazz Girls LIVE, for family and friends on June 30 at 6 pm which will feature participants' original music.
6th Annual El Paso Jazz Girls Cost-Free Summer Program
June 26 – 29, 9 – 3pm and June 30, 9 – 12pm

Open to any female identifying musicians aged 11 -18
Ysleta Independent School District Young Women's Leadership Academy, 8040 Yermoland, El Paso, TX 79907
Sign Up: Learn more and register at https://www.epjazzgirls.com/programs
El Paso Jazz Girls LIVE
June 30, 6pm

Open to the public
Ysleta Independent School District Young Women's Leadership Academy, 8040 Yermoland, El Paso, TX 79907
Hear El Paso Jazz Girls' participants perform and premiere their original music
El Paso Jazz Girls Summer Program