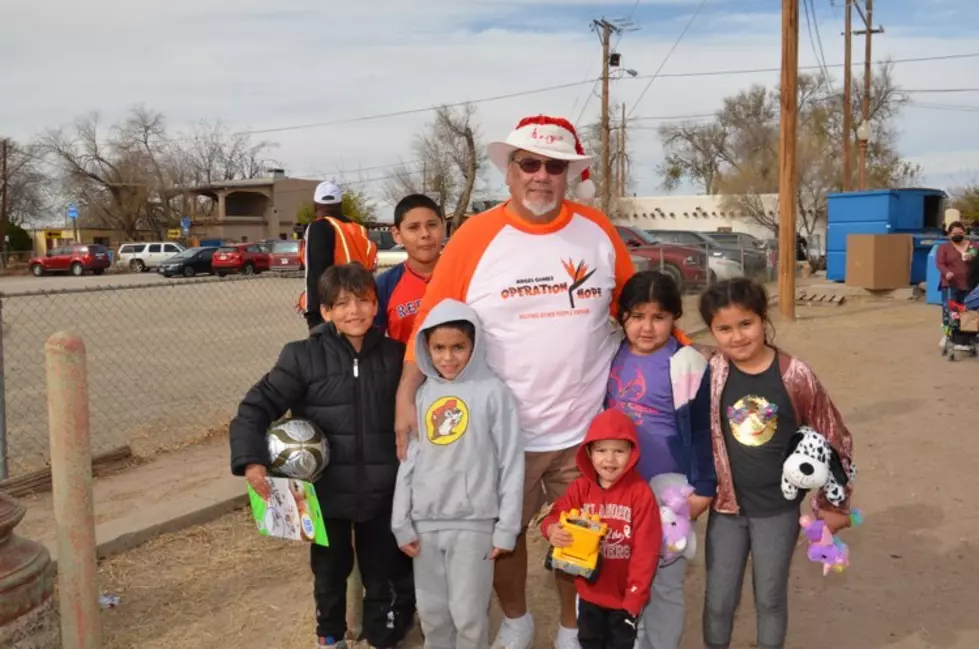 El Paso Families Invited To Operation HOPE's Annual Trunk of H.O.P.E event
Courtesy: Operation HOPE
It's the best time of the year! The giving season is here in El Paso and several organizations are showing their giving spirit by giving back to children in our community.
One of those organizations is Operation Hope which is partnering with the A&A All The Way Foundation and the El Paso County Sheriff's Office for its annual Trunk of Hope event.
Several deputies along with other volunteers will be out at this event handing out toys to children just in time for Christmas. Children receiving toys will also have the opportunity to take a photo with the superheroes.
Children must be present to receive the free toys. There are no requirements to receive a free toy, but toys will be distributed on a first come first serve basis.
This free event will be taking place on Saturday, December 17th beginning at 10 a.m. at Mountain View High School which is located at 14964 Greg Dr.
Operation H.O.P.E was created back in November 2009 by Angel Gomez, Ron Stading, and their respective families.
H.O.P.E stands for Helping Other People Endure. The organization strives to bring hope as well as assistance to individuals and families in times of need.
"Helping people endure during times of hardship by delivering food baskets during the holidays, helping with home improvements and repairs, scholarships, and much more," said organization officials.
The Trunk of HOPE event is only one of many things that Operation Hope does for our community.
Operation HOPE's 26th Annual Trunk Of Hope:
Saturday, December 17, 2022
10 a.m.
Mountain View High School: 14964 Greg Dr.
Operation Hope Trunk of HOPE