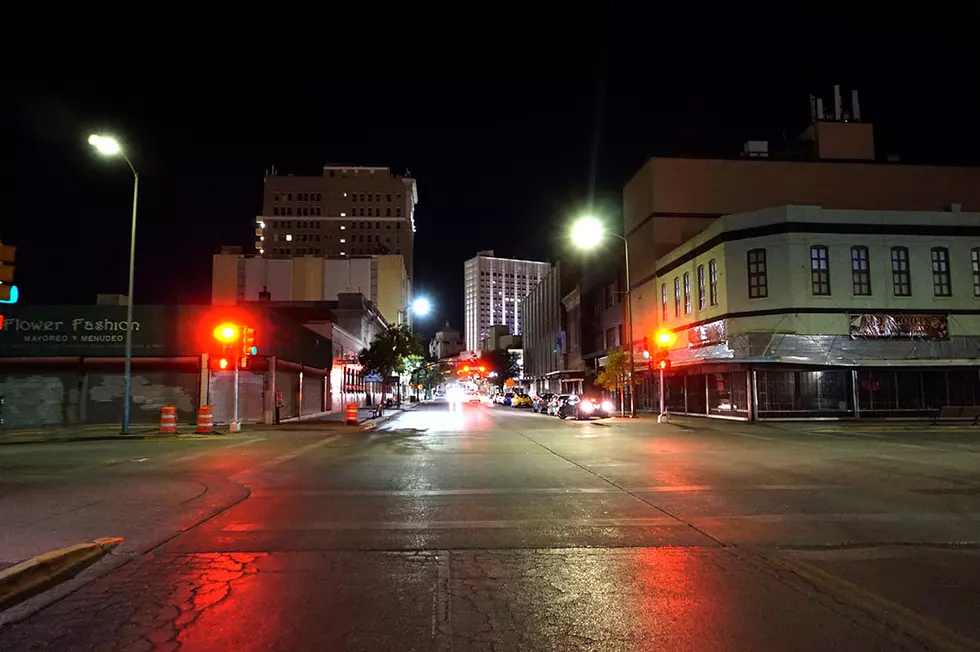 Dine With the Dead in Haunted Bodega During Downtown El Paso Ghost Walk
Heather Shade
Would you dine in a downtown bodega that claims to have the best Birria tacos in town?
What if I told you it's also where photos of a sinister-looking shadow person have been captured? Lost El Paso Paranormal is leading an all-new ghost walk to just such a place.
It's the Mills Corner Store at 218 Mills, and on Saturday, April 23, the brave, hungry, and curious can have their tacos with a side of spooky.
Enter your number to get our free mobile app
Heather Shade, Lost El Paso Paranormal group founder and costumed tour guide, says paranormal activity has been going on in the corner store for years.
The bodega owner, employees, and some of the tenants have had many strange, unexplained experiences in the three-story building, Shade tells me.
They've been hearing and seeing things, and [the store owner] even has several photographs of a black humanoid figure in the building, and looking out of the window.

The second floor is empty, but they often hear voices and footsteps and sounds of things moving up there.
Per the event post, you'll be guided through the streets of Downtown El Paso as your ghost host recounts chilling tales of downtown hauntings, and discover locations of forgotten downtown cemeteries.
Haunted Downtown Dinner & Ghost Walk
The walking tour will end at the Mills Corner Store, where dinner and drinks will be served and the store owner and her family will recount their personal experiences with who -- or what -- has been haunting the bodega, and even share the spooky photos they and tenants have taken.
Sounds yummy and frightening. For tickets, times, and the meet up location visit the Lost El Paso Paranormal event link.
Demonic Faces Reveal Themselves in Haunted El Paso De Soto Hotel Fire