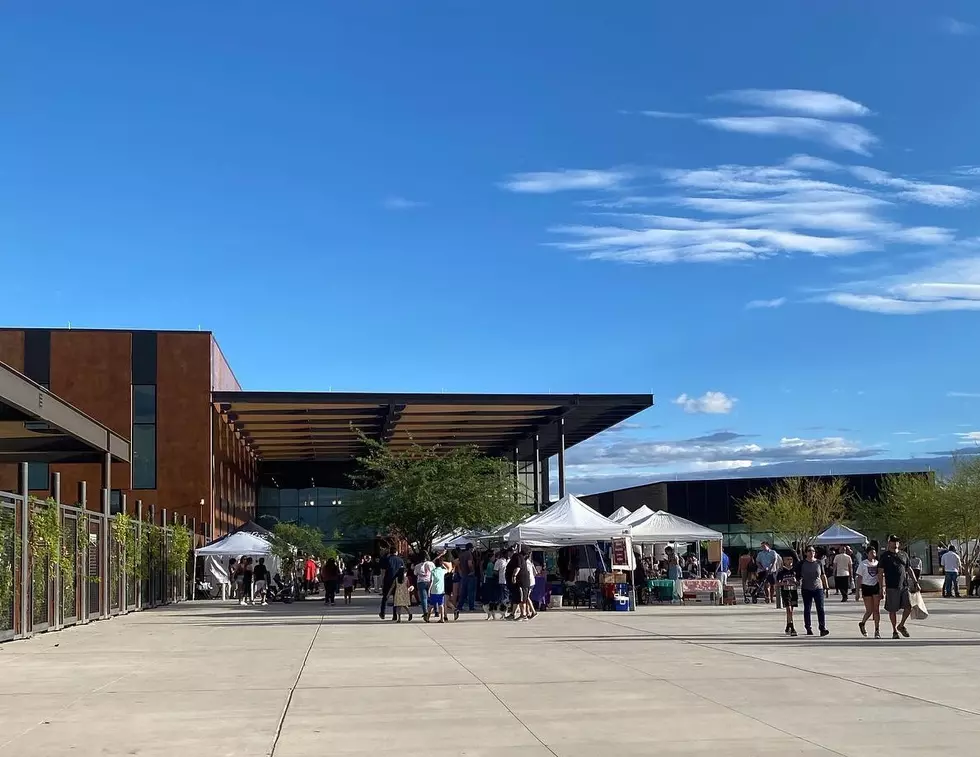 El Paso Downtown Art and Farmers Market Heads East to the Beast for the Next Few Weeks
City Representative Isabel Salcido
Don't go downtown to support local vendors at the Downtown Art and Farmers Market for the next three Saturdays. They won't be there.
The market is "temporarily relocating" from its cozy downtown spot to the wide-open space of the Beast Urban Park in Far East El Paso.
Enter your number to get our free mobile app
Seeking Temporary Shelter of Its Own
While the city hasn't specifically said so, I suspect its short-term relocation has to do with the uncertainty of the migrant situation and the possibility of yet another surge.
The weekly market usually calls the Union Plaza District home, but its location behind the El Paso Convention Center, which is on standby for additional shelter space if needed, is probably why the market is seeking temporary shelter itself and heading east for the next three Saturdays.
The city recently suspended street car service until further notice over concerns for "public safety" and to accommodate any needed response to the crisis.
The Beast Art and Farmers Market
DAFM's home away from home for the next three Saturdays will be The Beast Urban Park located inside the Eastside Regional Recreation Center at 13501 Jason Crandall.
Many of the usual downtown vendors and merchants, local food trucks, and performing artists you know and love will tag along on May 20, May 27, and June 3 from 10 a.m. to 2 p.m.
El Paso Downtown Artist and Farmers Market is a year-round, outdoor artisan market that features original arts and crafts, food trucks, regionally grown agricultural products, and entertainment from local artists.
Myths, Misconceptions and the Things Outsiders Say and Believe about El Paso (And My Usual Replies)
Unwritten Rules That Only Real El Pasoans Know
Things You'll Find in An El Pasoans Backyard