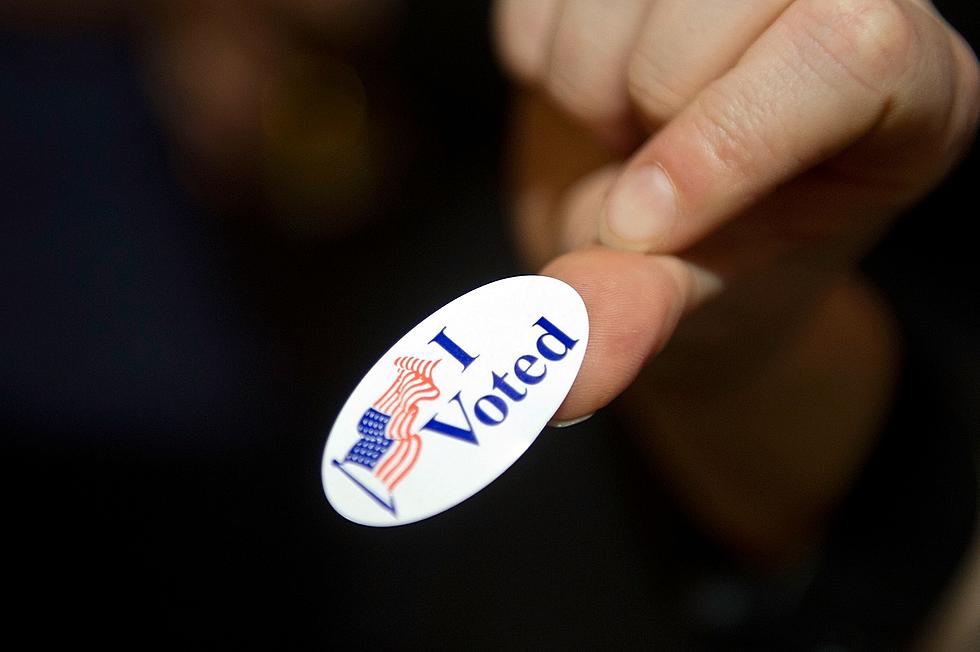 El Paso County Invites Local High Schoolers To Design New "I Voted" Sticker.
Getty Images
El Paso area high schoolers have a chance to showcase their amazing art skills during the third edition of the El Paso County's "I Voted" sticker design contest. 
This will be the third year that El Paso County will allow high school students to design that famous sticker that voters look forward to whenever they place their votes during any election.
A distinguished panel of local judges, deeply embedded in the El Paso community, will have the tough task of selecting the winners. They'll be judging entries for artistic flair, theme, and that special spark of uniqueness. In other words: Don't hold back and let your imagination run wild!
The deadline for submissions is Tuesday, October 31. Before you start designing your "I Voted" Sticker, Click here to find all the rules and to complete the design entry form, along with the parental consent form. 
Students will also need to use the official "I Voted" sticker template, which you can snag from the Elections Department's website.
Once your art masterpiece is ready to go you can send it over via email to epelections@epcounty.com. All entries must be submitted no later than 4:45 p.m. on October 31st.
So, get ready to channel your inner artist, and make this year's "I Voted" sticker the coolest one yet! Get those creative juices flowing, and who knows, you might just leave your mark on history.
La Nube: The Shape of Imagination