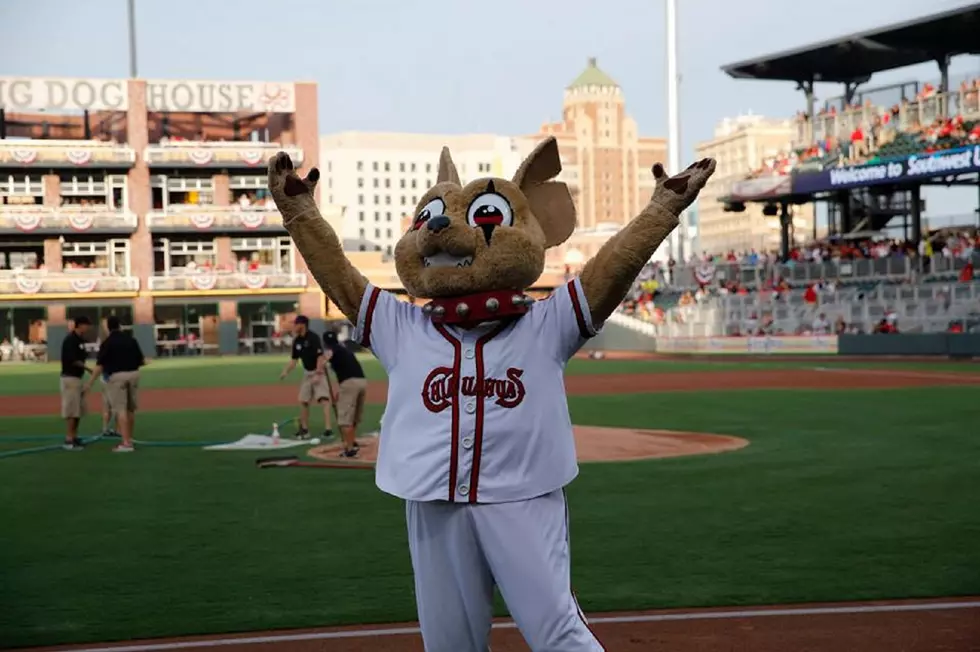 El Paso Chihuahuas Announce Home Season Opening Day Set For April 22
Ivan Pierre Aguirre
Get ready, El Paso, because El Paso Chihuahuas baseball is back!
El Pasoans will soon be back at Southwest University Park, cheering on the El Paso Chihuahuas when gates open this spring once again for the 2021 season.
On Thursday, the El Paso Chihuahuas announced their 2021 season scheduled to on the road on April 8 at Salt Lake (Los Angeles Angels).
For El Paso fans, opening Day at Southwest University Park is scheduled to occur on April 22 when the Chihuahuas take on the Oklahoma City Dodgers (Los Angeles Dodgers). The park will operate at a limited capacity to adhere to social distancing and safety protocols.
As part of a 142-game schedule that will run through September 21, the El Paso Chihuahuas 2021 season will include 72 road and 70 home games.
Ticket Information:
Single ticket sales will be announced soon.
The Chihuahuas are currently taking deposits for 2021 Season Seat Memberships, Groups, and Premium areas.
For more ticket information, call or text 915-533-BASE (2273), email tickets@epchihuahuas.com, or visit EPChihuahuas.com.
Chihuahuas fans can also register to become a Chihuahuas Insider to receive exclusive priority presale access to individual game tickets. Registration is on a first-come, first-serve basis – for more info, click HERE.
Baseball is as American as it gets, sitting at the ballpark, watching your team on a hot, sunny day, with a loaded hot dog in one hand and an ice-cold brew in the other.  As the global pandemic wears on into the current freezing winter storm of 2021 – it's a welcome pastime that we desperately miss.
To quote James Earl Jones in the 1989 baseball flick, Field of Dreams:
"The one constant through all the years has been baseball. America has rolled by like an army of steamrollers. It's been erased like a blackboard, rebuilt, and erased again. But baseball has marked the time. This field, this game, is a part of our past. It reminds us of all that once was good, and what could be again."
CHECK IT OUT: 100 sports records and the stories behind them