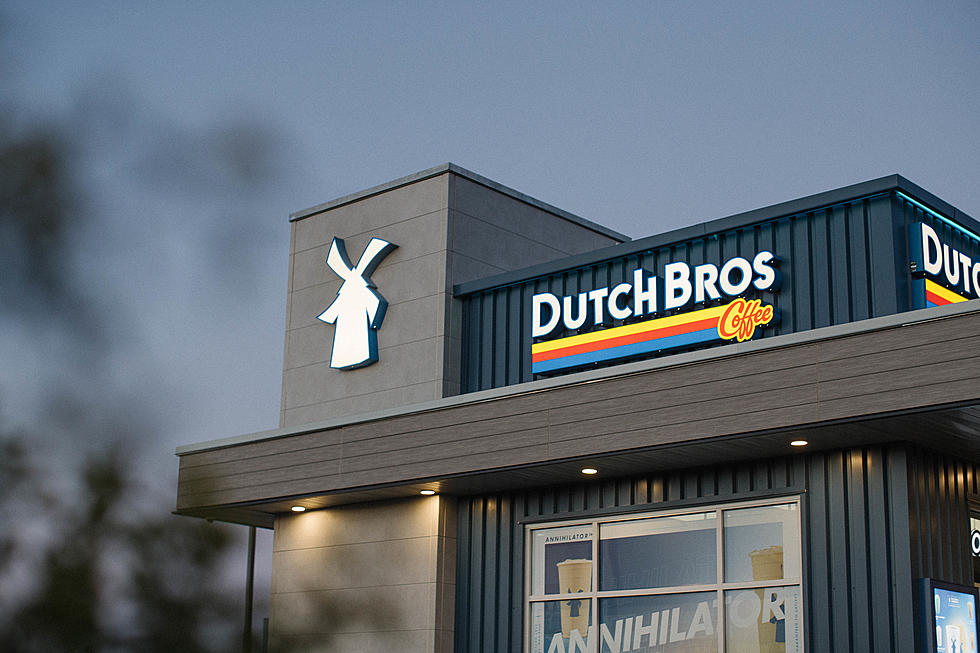 Dutch Bros Perks Up Eastlake with Second El Paso Location
Dutch Bros. Coffee
The Eastlake area in Horizon is growing so fast it just keeps brewing up new business, including one that literally brews as its business.
Dutch Bros, an Oregon-based chain of coffee shops, is (finally) perking up the far east side of El Paso.
Enter your number to get our free mobile app
El Paso's second Dutch Bros is located in the Eastlake Commons open-air mall at 12221 Eastlake Blvd, across the street from Eastlake Marketplace and near the Amazon Fulfillment Center.
It's open 7 days a week from 5 a.m. to 11 p.m.
For the uninitiated, Dutch Bros coffee creations tend to run on the sweet side, and they don't serve just a regular cup of black coffee. So, if you prefer your coffee to be as strong as that co-worker's perfume you may want to just keep waiting in whichever drive-thru you're frequenting now.
For those who aren't as fond of or in the mood for coffee, they also offer smoothies, freezes, teas, and energy drinks.
The coffee chain made its Sun City debut last October at 7727 Paseo Del Norte Boulevard near Northwestern Drive right between the West Town Marketplace and The Canyons at Cimarron.
And if far east/Horizon is as excited about its own Dutch Bros as the west side was, prepare for both long lines and a long wait for the foreseeable future.
In addition to the new Eastlake spot, Dutch Bros also has a second Las Cruces location in the works at 3000 N. Main St, near the intersection of Main and Triviz. An exact opening date isn't immediately known. The website currently reads "coming soon."
The 100 most popular brands in America