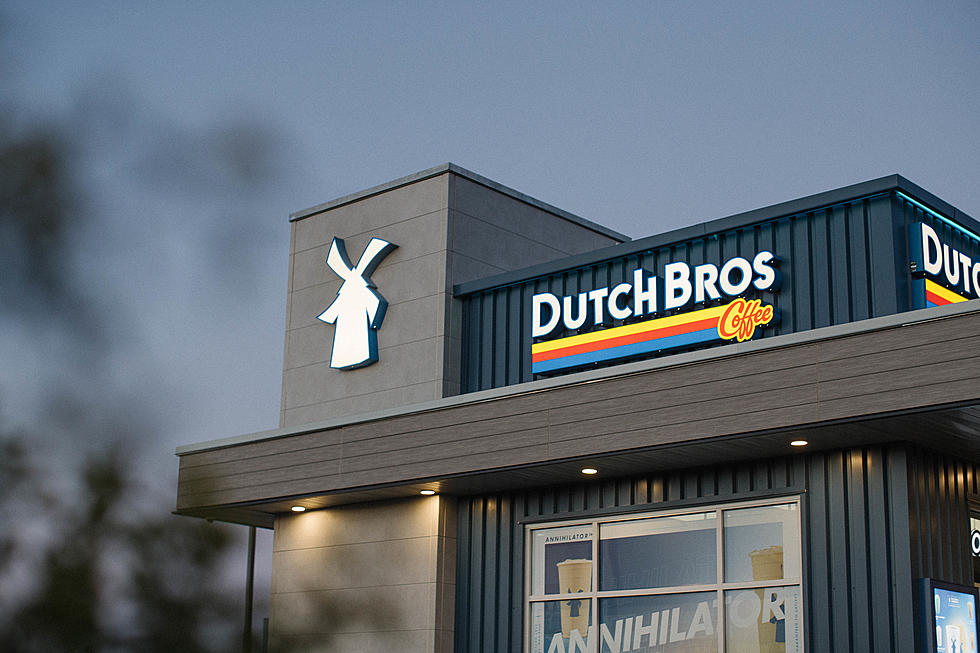 Documents: Dutch Bros. Coffee to Open Multiple El Paso Locations
Dutch Bros. Coffee
You've probably seen or heard that Dutch Bros. Coffee is coming to El Paso. The Oregon-based company has hundreds of locations in most of the western states and has now set its sights set on Texas.
El Paso is among the cities in the Lone Star State it plans to build drive-thru coffee shops in.
Enter your number to get our free mobile app
Northwest El Paso
A location at 7727 Paseo Del Norte Boulevard near Northwestern Drive between the West Town Marketplace and The Canyons at Cimarron is the only one listed on its website, but Dutch Bros. is brewing up a sort of mini-invasion. The plan, city and state documents show, is for at least 4 locations.
Far East Side Location
State documents show a project was registered by Dutch Bros Coffee for a "free standing quick serve restaurant" at 12221 Eastlake Boulevard near Rojas Drive. I first told you about it in March.
An internet search reveals the property is owned by commercial and retail real estate development and management firm River Oaks Properties, and that something called Eastlake Commons will be going up there. Most likely a strip mall.
Two More
Per a search of The City of El Paso building records database, River Oaks has also registered a Dutch Bros Coffee project on property it owns on Zaragoza near the Sun Fire intersection.
City records divulge another "Dutch Bros Coffee stand" project for 1120 McRae, which is in the area where At Home Décor is. Like the other Dutch Bros', plans call for a double drive-thru lane and walk-up window without indoor seating.
I don't usually math well, but by my count that's four. I didn't find specific details on when they expect to be operating, but word is the Northwest location will before the end of the year, possibly in the fall.
The Brand
Dutch Bros Coffee is one of the fastest-growing drive-thru coffee chains in the country. Headquartered in Oregon, it was founded in 1992 by two brothers of Dutch descent. It's menu consists of a variety of coffees, caffeinated beverages, teas, energy drinks, and smoothies.
CHECK IT OUT: See the 100 most popular brands in America