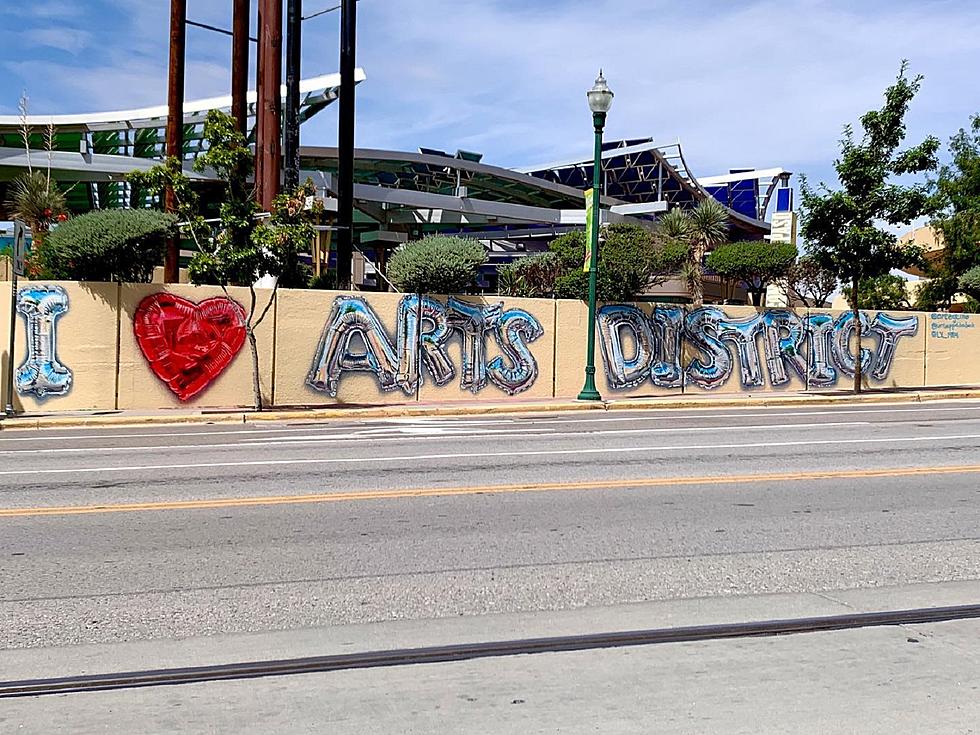 Popular Downtown El Paso 3D Balloon Mural Getting Painted Over
Tino Ortega
Albert "Tino" Ortega has made a name for himself in the El Paso art scene with his series of life-like Mylar balloon murals that can be found in various parts of the city.
As of June, he was up to eleven. But his goal of creating a total of 23 will take a step back as the installment prominently displayed downtown is about to get painted over.
Enter your number to get our free mobile app
August 3 Was Tino's Inspiration
In May of 2020, Tino Ortega began his mission of painting twenty-three El Paso-inspired 3D balloon murals in remembrance of the twenty-three victims of the August 3, 2019 El Paso Walmart mass shooting. He wanted to not just honor the lives lost that day, but to celebrate how our community came together after that moment of darkness.
With the blessing of the local businesses whose walls his balloon art graces and their donations of supplies and material, Tino has turned out some of the hottest backdrops to take a photo at in town in just a few short years.
From the original "I (Heart) EP" design to the border town phase "¡ay ay!" to the "Chuco" mural off the Gateway near the Lincoln Park, Ortega's Mylar balloons are puro El Paso, and now include name-checking the heritage neighborhoods of Segundo Barrio and Ysleta.
Why DT 3D is Getting Painted Over
The eighth mural in the series, the one that reads "I (Heart) Arts District" located in front of the El Paso Convention Center on Santa Fe St. is the one coming down.
According to the Museums and Cultural Affairs Department, its last day will be July 28, 2022. In a social media post, MCAD explained why.
The Convention Center is getting a summer makeover with a fresh coat of paint on most of the exterior walls. As part of that process and in anticipation for Chalk the Block's 15 Anniversary (15 in the 915) Celebration, the wall that currently holds the I Hearts Arts District mural will be painted over as well.
The decision disappointed Ortega, but he's taking it all in stride. "It's unfortunate to see, but I knew a mural at that location would only be temporary," he told me.
"It's great to have the support from the city to be able to have my artwork there. I know the next artist that paints that location will bring a fresh perspective and life to downtown."
Here's Where To Find All Of El Paso's 3D Balloon Mural Series:
Discover El Paso's most famous murals created to unite our community by local artist Tino Ortega.