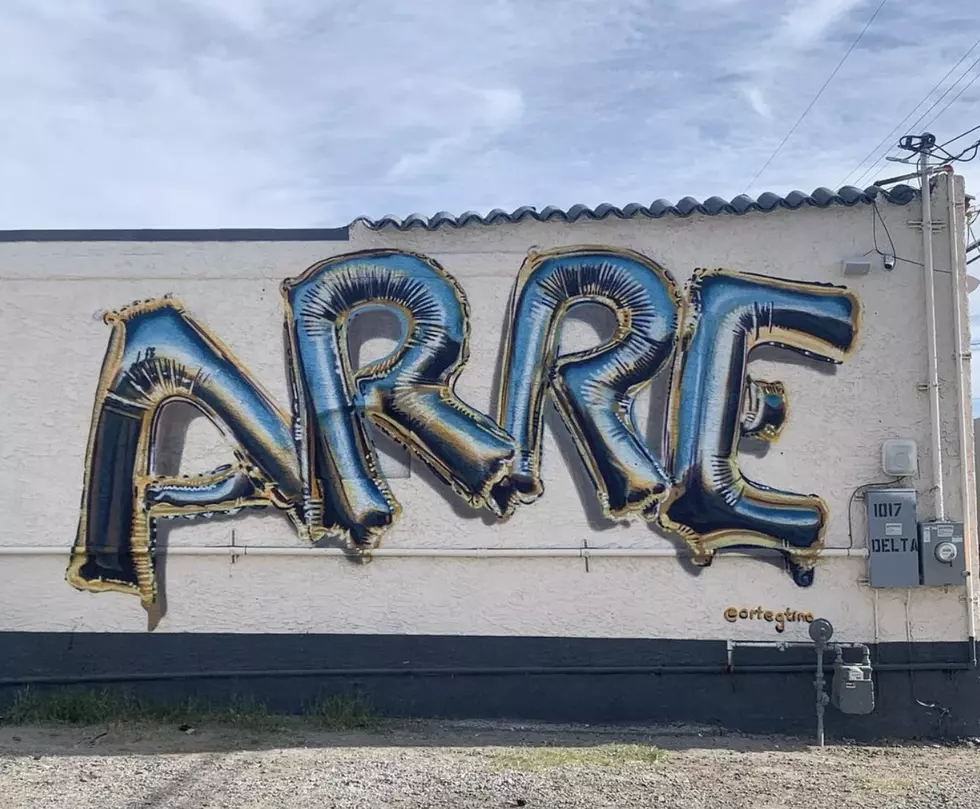 Mylar Balloon Mural #14 Goes Up In Downtown El Paso
Courtesy: Tino Ortega
Another day, another amazing piece of work from local artist Tino Ortega!
Tino is on a mission to paint 23 murals across El Paso to honor the victims of the Walmart shooting. Every mural he creates pays tribute to El Paso's culture through words or phrases.
Most recently, Tino created a mural with the phrase" Teyquerise" which is Spanish slang for "Take it easy."
Well, Tino is bringing out the Spanish slang again with his latest mural which reads "Arre."
"#14 in the books. Thank you to Oaxaca Mexican kitchen for providing the wall space. Let's do this ¡ARRE!" wrote Tino in a post shared on his Instagram account. 
According to the world wide web, In Mexico, a popular way to say ok or 'adelante' is the slang word "arre."
The new mural brings Tino's total number to 14 mylar balloon murals. This mural can be found at Oaxaca Mexican kitchen which is located at 1017 Delta Dr.
Tino enjoys sharing El Paso's culture through his artwork, and these mylar balloon murals are catching the attention of art lovers even out of El Paso.
"Will you do a mural in Austin? Por Favor," read a comment on Tino's most recent post.
Tino's artwork is displayed out of El Paso as well. Recently he worked with other artists to create a mural in honor of the victims of the Uvalde school shooting.
South Central Graff Fest