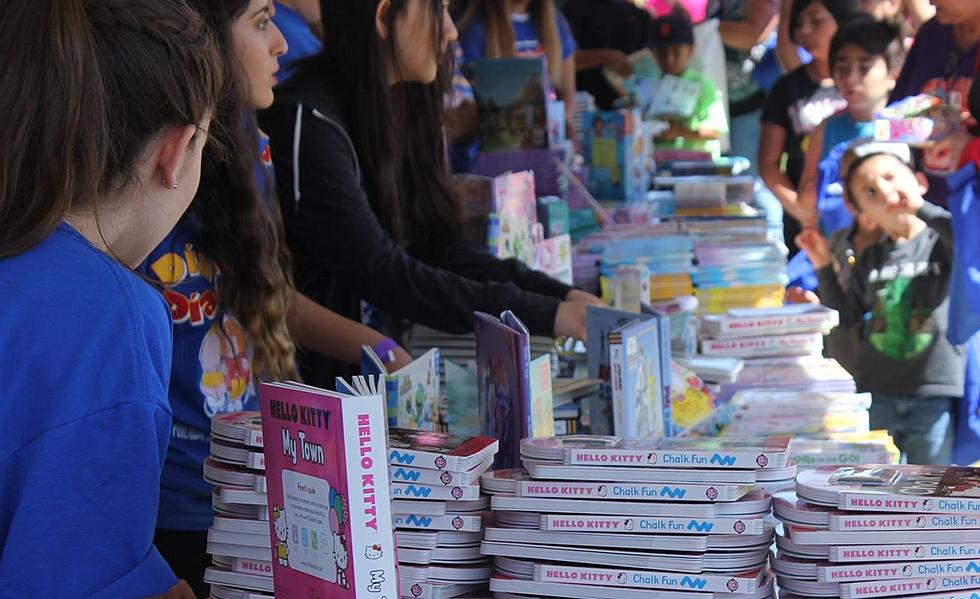 Biggest Kid's Literacy Event in the Southwest Sets 2023 El Paso Return Date
Día de los Niños El Paso Facebook
Día de los Niños El Paso and the City of El Paso have set the date for the 2023 Día de los Niños/Día de los Libros children's literacy event.
This year it's happening on the last Saturday in April, and it's going back to Washington Park where it was held for a number of years until 2018. The free book giveaway will be marking its 27th anniversary.
Enter your number to get our free mobile app
The children's day book day dates back to 1997, and is a partnership spearheaded by the El Paso Public Library and El Paso Parks and Recreation. It is the largest and most successful literacy celebration of its type in the Southwest.
And as has been the case since its inception, thousands of brand-new books will be given away to children who attend the celebration that day. The event has distributed more than 318,000 new books over the last twenty-five years.
2023 Celebration
Dia de los Niños/Dia de los Libros 2023 will take place Saturday, April 29 at Washington Park located next to the El Paso Zoo.
The schedule of activities hasn't been revealed yet, but typically, Día de los Niños includes live entertainment, jumping balloons, activity booths, and vendors. I'll have more details as the event gets closer.
For now, if your child likes to read or you want to get him or her interested in reading more than save the date.
27th Annual Día de los Niños, Día de los Libros
• Saturday, April 29, 2023
• 10 a.m. to 4 p.m.
• Washington Park, 4201 E. Paisano
El Paso's Tallest Buildings
All 10 Of El Paso's Nicknames