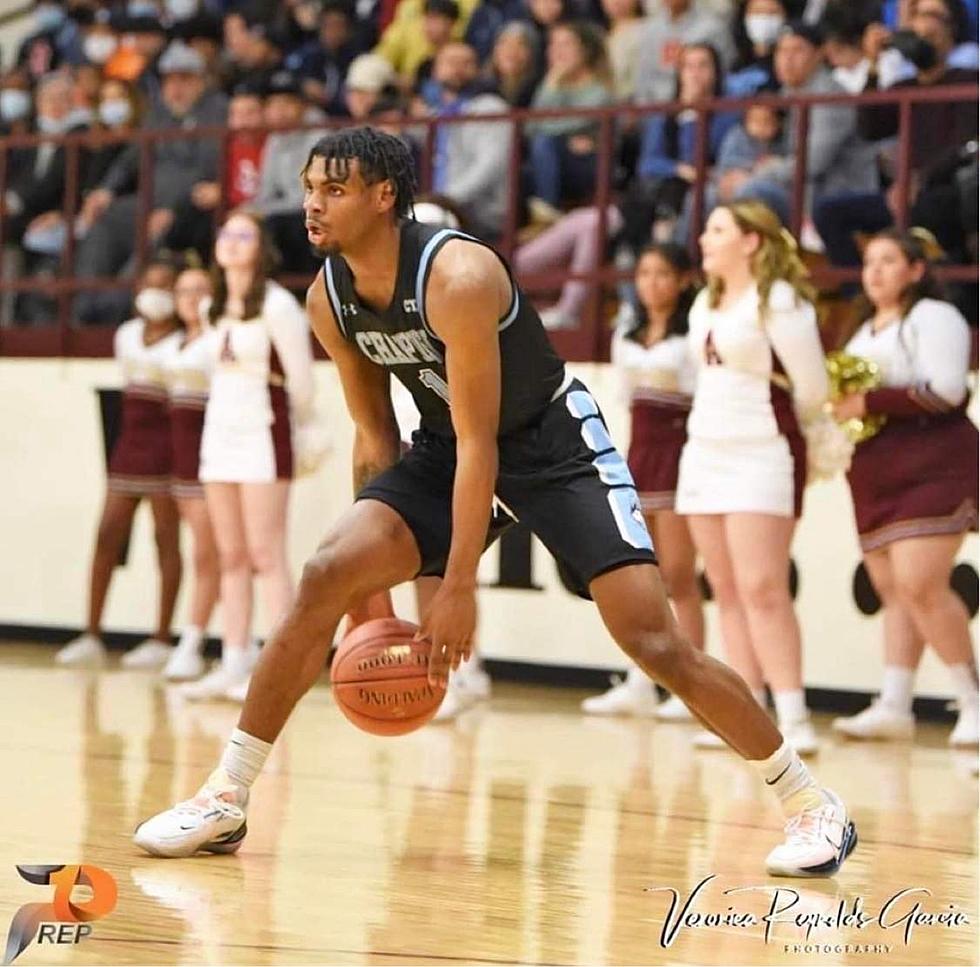 Americas, Chapin Prepare for Regional Semifinal Showdown
Courtesy of Veronica Garcia | Prep 1
Two of the top teams from the 915 are ready to tip-off in the regional semifinal round of the Texas state basketball playoffs for the second straight year.
Americas (6A) and Chapin (5A) will represent El Paso in the Sweet 16 of the state playoffs, each set to play on Friday evening. If either team wins, the regional championship game is set for this Saturday with the winner advancing to the UIL State Tournament.
For the Trailblazers (35-2), they have relied on their senior leadership from the likes of Jordan Hernandez and Christian Nevarez. They will play Arlington Martin (27-7) at 7 p.m. MT at Wilkerson-Greines Activity Center in Fort Worth. Americas is the only team in the Texas Association of Basketball Coaches that didn't finish the season with a top 25 ranking, while Arlington Martin is ranked No. 17.
Americas recently beat Keller Central in the regional quarterfinals (42-38). Their stout defense has held opponents to less than 40 points in their last three playoff games. Last year, the Trailblazers fell to Dallas Jesuit, 61-40, in the regional semifinals.
If they win, they will play the winner of McKinney (31-5) and North Crowley (30-6).
The Huskies (31-4) will face Mansfield Timberview (33-4) in their second appearance to the regional semis in back-to-back seasons. The game is set for a 5 p.m. MT tip-off at Kay Yeager Coliseum in Wichita Falls. Chapin recently beat Amarillo Tascosa (57-53) in the regional quarterfinals.
In last year's regional semifinals, the Huskies fell to Mansfield Summit, 64-56. The winner of Chapin-Mansfield Timberview will face the winner of Amarillo High (31-6) and Mansfield Summit (30-5).
LOOK: Biggest underdog victories in March Madness
Every spring, legions of sports fans turn their attention to college basketball when
March Madness
takes the national spotlight. Using aggregated Associated Press data, BestOdds has come up with 10 of the biggest—and most unlikely—underdog wins in March Madness history.