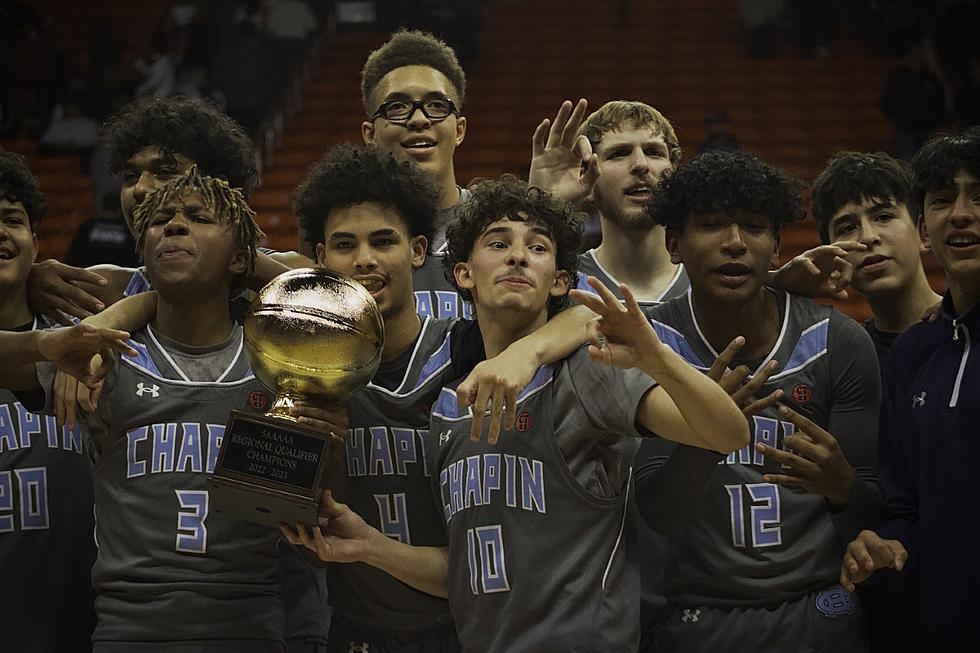 Chapin Fends Off Parkland (56-53) for 3rd Straight Sweet 16 Appearance in Texas Class 5A Playoffs
Photo by UTEP Zay
Don't doubt Chapin head coach Rodney Lewis.
The Huskies fended off a late, but strong Parkland run to beat the Matadors 56-53 in the regional quarterfinals inside the Don Haskins Center on Tuesday night. The Huskies now move on to the next round, dubbed the "sweet 16" to play Fort Worth Wyatt. This is their third straight sweet 16 appearance for the program under coach Lewis.
The Matadors jumped out to an early 13-9 lead, but after the Huskies went on a run to end the 1st and start the second, they never looked back.
Led by strong games from their two post players, the Huskies rode the momentum of Idalius Coleman and Jayden Leverett late to seal the game. Parkland would not go down easily though.
After star Julian Moreno fouled out with 2:47 left in the game and the Matadors down 47-36, Parkland knew that possession would be the most crucial of the game. They responded with a Jashaun Kinnard three-pointer.
After the teams traded a couple of buckets, the Huskies found themselves up 51-41. In yet another crucial moment in the game, the Matadors struck back. Isiah Medrano hit back-to-back threes to cut it to 4 with under 1:30 left in the game.
Despite their valiant late-game efforts, the Matadors fell just short after Bryson Goldsmith hit a couple of free throws to essentially seal the game for the Huskies.
"Everybody counted us out, and we're here," Lewis said postgame in regard to the doubts the Huskies faced early in the year.
Some believed that without Arizona commit KJ Lewis (no relation), the Huskies would not be as competitive this year. They could not be more wrong. Now, with a chance at history on the line, coach Lewis and his Huskies will take on a tough 20-10 Wyatt team who is riding a 16-game win streak on Friday/Saturday in Wichita Falls.
UTEP men's basketball downs UTSA to snap a 4-game losing streak